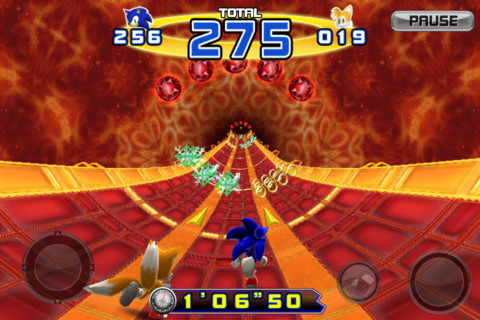 Welcome back for this week's iOS Game Suggestions. If you missed or are new to the suggestions, click on the link below and check what cool games you should be picking up for your iOS along with the introduction and disclaimer on how the suggestions work. (suggestions 1 has the disclaimer)
MasterAbbott's iOS Game Suggestions
A pretty good week on iTunes, as always it started slow but ended up quite reasonably, certainly a great improvement for iOS releases this week. I've suggested a total of 25 great quality titles. Break down below :
10 – FREE Games
6 – $0.99c Games
9 – Over $0.99c Games
As always for this week's suggestions are all new titles that you should take a look at and consider spending your hard earned iTunes cash / time on.  Well the Free games just below should all be given a shot as they are FREE!
For The Cheapskates – FREE GAMES
 

MASTERABBOTT'S OVER 99c PICK OF THE WEEK

Witch Wars – Price : FREE – Publisher – Com2uS. (It's time for WITCH WARS! Real time puzzle battling and fast-paced block shattering action! Glossy graphics and wicked-cool witches all in one game you won't be able to put down! Oh, the best part? You can enjoy Com2uS's great network battle action for FREE! Awesome gleaming, golden high-adrenaline effects amp the action in Witch Wars! When you burst 3 magic symbols, the magic within it will be released! Keep 'em exploding to rack up powerups and win!) on iPad & iPhone. GET IT NOW FOR FREE

 
Circus Atari – Price : FREE – Publisher –

ATARI.

(The Circus Atari™ is in town! Like a human cannonball, launch your fearless clown into the air and guide him through the big top by tilting your device. Pop balloons to hurl yourself up higher while grabbing as many Coins and Power-ups as you can—just be careful not to fall!

) runs on iPad & iPhone.

GET IT NOW FOR FREE

Frontline Commando – Price : FREE – Publisher – Glu Games. (ONE MAN. ONE WAR. YOU ARE THE FRONTLINE COMMANDO. As the sole surviving Commando of a renegade attack against a ruthless dictator, you are stranded on the frontline and hell-bent on payback. You must use all of your specialized skills to survive the onslaught of the enemy forces and avenge your fallen soldiers. ) runs on iPad & iPhone. GET IT NOW FOR FREE

 

Break The Ice – Snow World – Price : FREE – Publisher – Phyzios Inc.('Break The Ice' is a tile-matching puzzle game. The objective of this game is to move one ice to blank space or swap with adjacent other ice to form a horizontal or vertical chain of three or more ices. 'Break The Ice' have interesting regions. You can enjoy various levels in each region.) on iPhone & iPad. GET IT NOW FOR FREE

 

Trade Nations: Frontier – Price : FREE – Publisher – Z2Live. (Create your own small village and grow it into a sprawling city in Trade Nations! Build a thriving and productive society. Collect raw materials, refine them into precious resources and create goods to amass a fortune. Trade goods with friends and on the market) on iPhone & iPad. GET IT NOW FOR FREE

 
Angry Monsters – Battle For Crystals – Price : FREE – Publisher –

NanoBitsSoftware

.

(A long long time ago, monsters dominated the world. Soon, a new threat arrived. With the rise of evil humans, the era of monsters was shattered. Crystals responsible for monsters resurrection were stolen and hidden in all parts of kingdom to ensure their extinction. Two young Necromancers discovered the ancient book containing instructions which could bring monsters back to life.
And so the hunt for crystals begins…) on iPhone & iPad.

GET IT NOW FOR FREE

 

NerdHerder – Price : FREE – Publisher – Georgia Tech.(Herd nerds through a distracting office space!
Help them avoid managers, deal with annoying paperwork, overcome their fear of sports, and chase down donuts, coffee and techie toys! NerdHerder is an exciting new kind of motion-controlled table-top augmented reality puzzle game. Print out the game board from http://micronerd.net/print to get started. Point your phone at the gameboard and see a different office environment for each level of the game, right there in the world! Play the game using a virtual fishing rod attached to your phone, that you can use to pick up and dangle objects in front of the nerds to push or pull them through the office.) runs on iPhone & iPad. GET IT NOW FOR FREE

 
Please Stay Calm HD – Zombie Apocalypse – Price : FREE – Publisher –

Massive Damage

 (The year is 2014 and something terrible has been unleashed unto the world. People are getting sick, the government is out of touch and appears unresponsive. It's up to you to not only survive but to build, lead, and fight your way to the top as you rebuild this world. Features: Massively multiplayer zombie survival gameplay Unique location base gameplay that's easy to play from your home or office plus much much more.

) runs on iPad.

GET IT NOW FOR FREE

 
The Sandbox – Price : FREE – Publisher –

BULKYPIX

 (The Sandbox is a unique powder game that provides you with your very own "physics sandbox" and gives you god-like powers, right on your iPhone, iPod Touch, or iPad! Imagine creating your own universe (complete with amazing Pixel Art), composing your own music, and much, much more. The universe is yours to create or destroy, and the only limit is your imagination! Start from scratch with basic building blocks like stone, water and soil. Once you discover mud and sand, you're on your way!

) runs on iPhone & iPad.

GET IT NOW FOR FREE

 
Crash Mayhem – Price : FREE – Publisher –

Bravo.

(If your love total devastation, "Crash" is perfect for you. Rather than focusing your anger at an intersection, spread destruction throughout the city. We had you in mind when we created "Crash Mayhem". If this isn't enough for you, check your adrenaline with the challenge time trail because you'll certainly like "Get My Pills!" If you do like the game, don't forget to leave your rating on iTunes. Think of the people behind this game, who also brought you Push the Zombie. They need help urgently! And what better way to help by putting 5 stars and clicking once on the banner!

) runs on iPad & iPhone.

GET IT NOW FOR FREE

 
Flap! – Price : FREE – Publisher –

Latman Interactive

 (Flap! is just pure and simple fun for all ages. Using one finger you can bounce and flap your wings through level after level of challenging gameplay and engaging worlds. How far can you go? Flap! is an entertaining game full of adorable characters, bright sun-shinny colors and charming sounds. Players must take flight and avoid hitting the ground while collecting coins and achievements for as long as they can strategically last before night falls. Flap! includes gameplay features such as GameCenter leaderboards, iCloud statistics backup, built-in social networking with Twitter, Facebook and Text, and, of course, the raw pleasure of being addicted to a happy bird.

) runs on iPad & iPhone.

GET IT NOW FOR FREE

 
Blood Ninja – Price : FREE – Publisher –

Team Drill.

(300 years ago… Ninjas, who are valiant warriors, appeared and drove out darkness. Thus, the world regained light.
However, human beings, who forgot history of darkness, didn't want Ninjas any more. Ninjas proceeded with disappearing in history one by one in such way. Human beings, who came to be accustomed to peace, proceeded with going wrong gradually. Human beings' depravity awakened power of darkness again.Dark Age that was begun again in such way.. The world faces a crisis of collapse.However, there is hope at any time.
Because just you are here as the final Ninja…!

) runs on iPhone & iPad.

GET IT NOW FOR FREE

 
Meteor Mania D – Price : FREE – Publisher –

JabberWorx.

(Defend your city from a barrage of meteors and UFOs in this hectic action game. Upgrade your cities defences and equipment to repel the alien invaders for as long as possible.

) runs on iPad & iPhone.

GET IT NOW FOR FREE
For The Bargain Hunters – 99c Games
 
Terra Noctis – Price : $0.99 – Publisher –

BULKYPIX.

(Slip into the role of a small nightmare called Allen, who is not as scary as a nightmare should normally be.
Fight against countless monsters, prove your skills, solve riddles and explore a huge world that employs you for hours. Find secrets, unlock bonus levels and fight against huge boss monsters! All this with thoughtful and responsive controls to enable an action-packed and intuitive gameplay.) runs on iPad & iPhone.

BUY NOW

Mini Mix Mayhem – Price : $0.99 – Publisher –

Chris Burt-Brown.

(Bored of playing one game? Have you tried playing FOUR GAMES AT THE SAME TIME?? Designed specifically to test a skill you will never need in real life, MINI MIX MAYHEM has you playing four minigames simultaneously. You have to see it to believe it! (so scroll down for the screenshots!) Each little round is very easy, but put them together and it becomes an addictive, mind-bending barrage of inane, stupid tasks! Team up with a mate for the two-player mode, on opposite ends of a single iPhone or iPod Touch!) runs on iPhone & iPad.

BUY NOW

 
Blast The Alien 2 – Price : $0.99 – Publisher –

Zondo Games.

(Aliens are on the loose again inside Area 51 and you've got the secret weapon to blast 'em!!! Your mission is to contain the situation by blowing these aliens up. This game requires strategy and skill to take out these nasty aliens in this physics based game. Excellent game for all ages!!) runs on iPhone & iPad.

BUY NOW

 
Non Flying Soldiers – Price : $0.99 – Publisher –

Chillingo

.

(Let loose the…budgies of war?
Take your squad of super squawking soldiers to the limit. Featuring a unique blend of humor, puzzling gameplay, and action, Non Flying Soldiers hits the target in every way possible. The Non Flying Soldiers must contend with a series of increasingly challenging obstacle courses, complete with flaming rings, deadly spikes, and dangerous drops. Have you got the smarts to lead them on the safe path?) runs on iPad & iPhone.

BUY NOW

 
Extinction Squad – Price : $0.99 – Publisher –

Adult Swim.

(Join daredevil scientist Chuck Darwin's elite team of zoological defenders and embark on a globe-trotting adventure to rescue endangered animals from extinction. Dodos, gorillas, pandas, lions and more are GOING TO DIE unless you catch them with your official Extinction Squad trampoline and bounce them to safety. Miss and they will be nothing but bloody smears on the ground…and footnotes in the natural history books.) runs on iPad & iPhone.

BUY NOW

 
Bug Assault – Price : $0.99 – Publisher –

NAMCO.

(Addictive gameplay, an all new mechanic, upgradeable weapons, boss fights, collectibles and much more await you on the battlefield! Can you handle the Bug Assault?
After suffering the volts of Skippy in Bird Zapper, the birds are now sending armies of nasty bugs to the squirrel's home for revenge… but Skippy is prepared! Help the little furry hero battle against endless waves of invading insects, but bring your A-game, the miniature menace is ruthless and very cunning.) runs on iPhone & iPad.

BUY NOW
For The Millionaires – All games over $0.99
 

MASTERABBOTT'S OVER 99c PICK OF THE WEEK

Sonic The Hedgehog 4 – Episode II – Price : $7.49 – Publisher – SEGA. (The Sonic 4 Saga continues in Episode II with the return of a beloved side kick and fan-favorite villains! Following the events of Episode I, Metal Sonic has returned to form a formidable alliance with Dr. Eggman! To face this new evil, Sonic will have to call upon an old friend to help him save the day! Now joined by Tails, race across four brand new Zones and take down fearsome new badniks with deadly combination moves in order to put an end to this dastardly duo's plans! ) runs on iPad & iPhone. BUY NOW

 
Bejeweled HD – Price : $4.49 – Publisher –

PopCap

. (The all-new Bejeweled® HD for iPad rises to new levels with crisp, beautiful colors in four breathtaking game modes. Ease into Classic for cascades of fun, save Butterflies from a hungry spider, dig into Diamond Mine for a gem-blasting challenge, or slip into Zen for a revolutionary new way to relax. Collect flashy Bejeweled badges, compete with your friends in Game Center leaderboards and achievements, and create electrifying special gems including Flame gems, Star gems, and Hypercubes!

) runs on iPhone & iPad.

BUY NOW

Junk Jack – Price : $2.99 – Publisher –

Jack

. (Junk Jack is a 2D sandbox game where you can explore, build your home and survive in random procedurally generated worlds full of monsters, treasures and hidden secrets! Features : Retro style pixel art!. Beautiful sound tracks from Bright Primate. Intuitive controls: swipe to move and tap to interact with everything! Dynamic day/night cycle.  Never get lost with customizable signs.  Advanced farming system with 30 different plant types. 120 recipes for cookable foods! PLUS MUCH MUCH MORE) runs iPad & iPhone.

BUY NOW

 

KOTOMON – Price : $2.99  – Publisher – Monstars Inc. (Dancing! Monsters! Shooting! Action! What other game combines all of these things and more?  Using simple touch controls, slide your finger to move the game's eponymous hero, Kotomon, to 'catch' friendly monsters (each with its own unique abilities), and tap the screen to 'shoot' these new allies at enemy monsters. It's that simple. Some allies rocket around the screen like a pinball, while others breathe fire or detonate on impact. Every move adds a beat to the background music, allowing you to influence the soundtrack as you play. Create Ultra, Extreme, and Dynamite combos to elevate your high score!) runs on iPhone & iPad. BUY NOW

 
Furmins – Price : $4.49 – Publisher –

Housemarque Inc

. (The Furmins are a happy race of creatures living a peaceful existence until the fateful day their benevolent (yet rather large) King falls asleep, rolls over a river forming an impromptu dam and blocks their flow of water. Without water the Furmins very existence is threatened (not to mention the real danger of their flower plantations dying!). So they decide to travel across the land to their King to try and wake him up. And they need you to get them there!

) runs on iPhone and iPad.

BUY NOW

 
HIGURASHI When They Cry Kai (Ep5) – Price : $7.49 – Publisher –

SEAMS

. (The village of Hinamizawa serial murder incident. Every year on the same day in June, someone died and there was a mysterious disappearance. This death is intertwined in the conflict surrounding a gigantic dam project.
The resurrection of a mysterious case hidden during the Showa era. Conspiracy, chance, or a curse…

) runs on iPhone & iPad.

BUY NOW

 
Speedway Racers – Price : $1.99 – Publisher –

Lock Stock Games

. (A minimum of an iPod Touch 3rd gen (32gb)/iPhone 3gs or higher is required. Please set your sensitivity to the maximum in this version for the best experience. (Pause > Options > Controls)PEDAL TO THE METAL AS SPEEDWAY RACERS ROARS ON TO YOUR IOS DEVICE! Old school classic racing action as you battle with the other racers for first place! Multiple tracks including: Lock Stock Speedway – Alpine Canyon – Aztec Way and More!

) runs on iPhone & iPad.

BUY NOW

 
Bee Brave HD – Price : $1.99 – Publisher –

MobileSoftJungle

. (Help the Bee to get home safely after the storm has blown it away from the beehive! Guide the little Bee through dangerous lands on the way home! But be careful, your enemies will try to capture you! Collect power-ups on your way and use them to stop your enemies! Be brave and good luck! Features :Three difficulty levels (Easy, Normal, Hard) : Six unique lands to discover : Wide variety of power-ups (sprays, time bombs, gift boxes, energizers) : Different types of enemies (spiders, hornets, frogs, chameleons) : Hours of fun for the whole family

) runs on iPhone & iPad.

BUY NOW

 
Enigmatis: The Ghost Of Maple Creed Collector's Edition HD – Price : $7.49 – Publisher –

Big Fish Games

. (Find a kidnapped teenage girl and save yourself in Enigmatis: The Ghosts of Maple Creek, a fun Hidden Object Puzzle Adventure game! After waking up in a tiny town in the middle of nowhere, you must piece together your memories and figure out why you ended up in Maple Creek. Discover the ancient evil that lurks in the seemingly peaceful lands of Vermont and learn the truth in this thrilling detective story!

) runs on iPhone & iPad.

BUY NOW
There you have it folks, these games should keep you busy for quite some time, well till next week at least. I'll be back next week for another dose of iOS goodness, in the meantime if anyone would also like to suggest their own suggestions, please feel free to share them in the comments section below.
Remember kids,
Play Hard Or Don't Play At All!