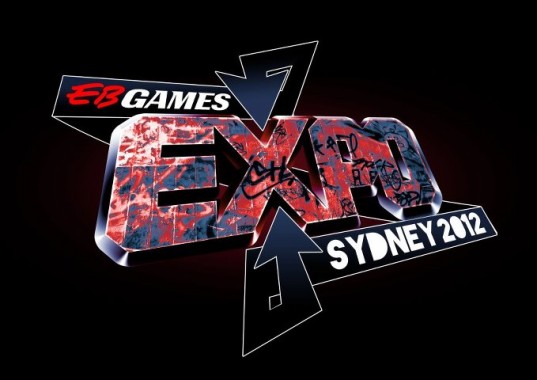 With the fall of Melbourne Games Expo a few years ago, the gaming audience of Australia needed an expo for their gaming fix. EB Games answered that will with the EB Games Expo. The press event made its debut last year and it took place in the Gold Coast, getting a large attendance from gamers and journalists all over the nation and achieving quite the success. It's now set to be an annual tradition with this year's event taking place at the Olympic Park in Sydney. The event will be held at the Sydney Showground from 5 October 2012 till 7 October 2012.
Last year's event featured incredible live presentations from Playstation, Bethesda, Ubisoft, THQ, EA and more, revealed the most anticipated gaming titles of 2011 including Call of Duty Modern Warfare 3, Battlefield 3, Assassins Creed Revelations, The Elder Scrolls V: Skyrim, and Batman Arkham City, with a keynote address from EA CEO, Peter Moore.
This year will be even bigger as  more than 30,000 people are expected to attend. Offering access to the hottest upcoming games of 2012, celebrating gaming culture in a dedicated environment.  The event will host a range of venues and spaces, which will allow the event to such as the EB Arena Spectacular, with a new stage, freestyle motorcross, live pyro techniques, performers.  A new Grand Finale show featuring the EB Expo Choice Awards 2012, allowing gamers to vote on their favourite games and presentations. Furthermore, cosplayers will be present in full force, with a dedicated performance stage has been set aside for the Cosplay competition.  The event will also host a special Fanmade exhibition space will feature in the Badgery Pavilion, featuring fan art, E-Sport tournaments, Australian developers and other new exhibitors. Finally, there will be the EB Twilight Spectacular on 5 October 2012 and 6 October 2012.
Tickets will go on sale on 24 May 2012. Categories of tickets include Family Passes, Express, and Ultimate Gamer, with only 100 Ultimate Gamer tickets available. You can get more details about the events, tickets, and the lineup at the official website here. In the meantime, check out our full coverage of EB Games 2011 and get an idea of what to expect from the Australian gaming spectacle. You can check out our series of articles for last year's event here.