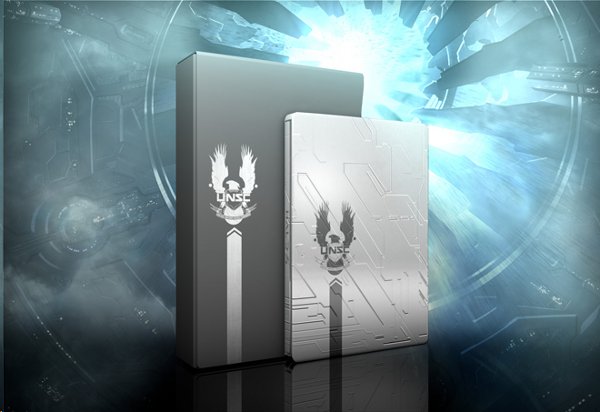 343 Industries in their weekly bulletin released the information on all the different retail editions of Halo 4 that will be available upon release.  So how many are they doing this time?  3? 4?  Nope, this time around they are focusing it down to just 2 different editions of the game.  Standard and Limited Edition.
Well, we already know what is going into the standard, i.e. just the game, but what all is going to be available for the Limited Edition?  Interestingly enough the special contents are mostly digital in nature, few being the physical swag special editions have become known for including.  You can see the Limited Edition above and the listing of content below.
3 future competitive multiplayer map pack DLCs upon their release
6  in-game Specializations unlocked early, which includes access to new ranks and customizations
Briefing Packet for UNSC Infinity, which has schematics on armor, information on weapons, as well as the Spartan IVs
Special Edition of the forthcoming Halo 4: Forward Unto Dawn live action series, with 15 additional minutes
Bonus content from Xbox LIVE from Avatar items to in-game armor and weapon skins
343 Industries also said that they will be talking more about the Specializations at E3 2012, so be sure to check it out to find out more about what they will be bringing to the game.  Overall, this is pretty awesome to see, especially the included DLC.  But how do you feel?  Be sure to leave a comment about the content of the Limited Edition or the lack of a Legendary Edition.