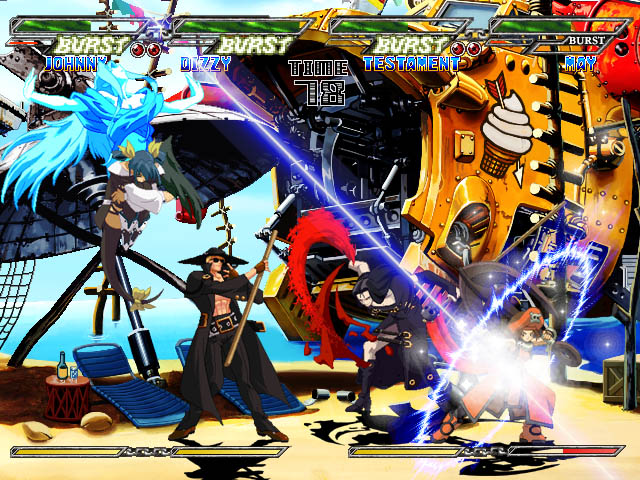 Following the announcement and screenshots,  we now have a full gameplay trailer for the the upcoming HD port of Guilty Gear XX Accent Core Plus. The HD port carries a slightly different name now, as it is now called Guilty Gear XX Accent Core Plus R (Phew!).
The gameplay trailer shown here basically demonstrates almost all the playable characters. The music playing in the background is a classic Guilty Gear track called 'Still in the Dark'. The game still very much looks like the original, obviously optimised for modern resolutions.
The game is set for a location test in Japanese arcades sometime in June 2012, there is still no word on the release date for the digital download version that is set to hit the Xbox Live Arcade and PlayStation Network sometime in 2012. In the meantime, you can enjoy the trailer below.