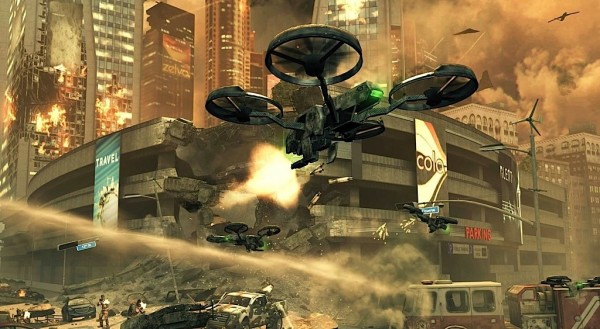 Call of Duty: Black Ops 2 was revealed earlier today, and now we have a trailer to go along with it.  Set in the near future, man's wars have escalated to include super computers, robots and a new enemy. Plus futuristic tanks and a lot of cool guns. So. Many. Bullets.
In addition, this iteration of the popular game includes HORSIES!
So, sit back, relax and watch the new reveal trailer, and then leave a comment below with your thoughts on the game. Are you ready to play Treyarch's next masterpiece this fall?  Or are you ready for some one else to do something different with the FPS genre?