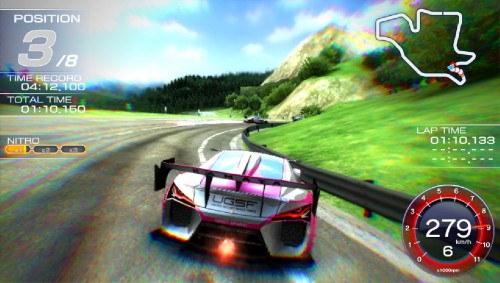 The Ridge Racer game on the PlayStation Vita is getting some interesting downloadable content, as it was just announced that the iconic Hornet racing car from the Sega arcade racing classic, Daytona USA, will be appearing as a playable racing vehicle.
Ridge Racer and Daytona USA were arguably the biggest names in arcade racing during the 90s, and this can be seen as a dream collaboration of sorts. The Hornet sports its iconic paint colours and alongside this new content comes a new song called Ridge Racer USA Mix. Both items of downloadable content will be released in Japan on 6 June 2012.
You can see the Hornet in action in the trailer below.