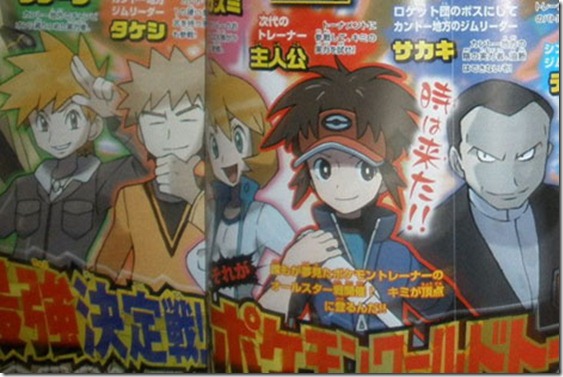 It has been revealed in CoroCoro magazine that Pokemon Black and White 2 will feature a plot based largely around a World Pokemon Tournament, which is the grandest stage of them all for Pokemon Trainers. The winner of which is deemed the Master of all Pokemon.
The thing that makes this World Pokemon Tournament so exciting is that it brings back several fan favourite characters of the series past such as Brock, Misty, Giovanni, Cynthia, Lance and even Gary/Blue to compete for ultimate supremacy of the Pokemon world. Of course Giovanni's inclusion ushers in the return of Team Rocket to the series, in what manner however we do not know.
Alongside this news it was revealed that the character N from the previous Black and White games has disappeared in the time that has passed between games, his whereabouts is unknown. It is said that he will appear in the game though.
What do you think of these classic Pokemon characters returning? Sound off in the comments section below.