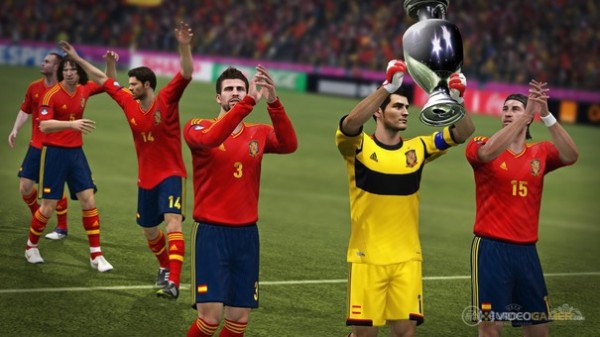 That's right folks, go forth and purchase the UEFA EURO 2012 downloadable extension for FIFA 12 now and get your EURO campaign underway nice and early.
Play in new modes such as Expedition Mode, where you take a player and build up an entirely unique squad using players from all 53 countries, as well as the classic Challenges Mode and finally of course the EURO 2012 Tournament mode.
The EURO 2012 DLC is available for PC, Xbox 360 and PS3 users through their respective marketplaces.  Check out the launch trailer for the game down below and don't forget to keep checking the site here because our review will be available soon.