Kiloo Games, creators of the popular Frisbee Forever and Bullet Time HD games for iOS last year, have teamed up with SYBO Games to produce an all-new title, Subway Surfers.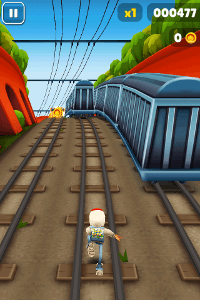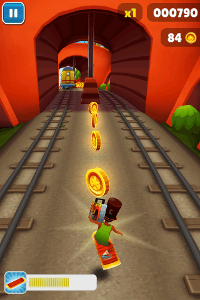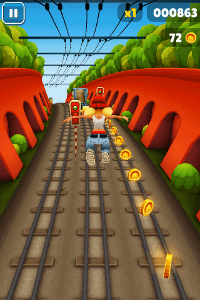 You'll play as one of three colourful characters; a graffiti crew determined to make their mark on the railway train system. Of course, the grumpy inspector and his dog aren't too happy about this, so you'll have to escape their clutches by surfing the train tracks. The game will feature lightning-fast swipe acrobatics, as well as a paint-powered backpack and even a hoverboard!
Subway Surfers is set for release in May 2012.