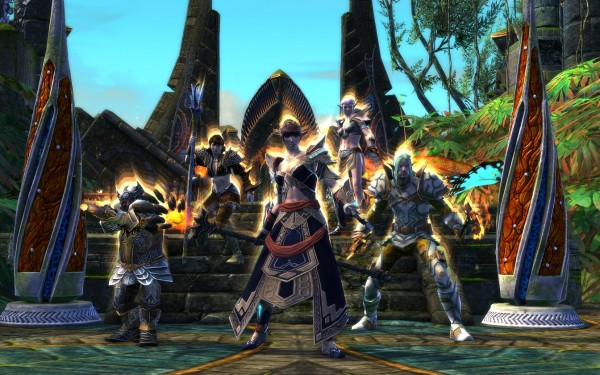 Rift has finally launched its eighth major content update titled Infernal Dawn. The content update brings many new additions to the game, but most notably, a new 20man Raid-dungeon to challenge all the end-game players of the game.
In the latest raid Mount Carcera, players group together to take on the two dragon lords Maelforge and Laethys. Additionally, there will be some new implementations, such as a guild finder and some new trade-skills for players to level.
Full list of features included in RIFT: Infernal Dawn:

Infernal Dawn – Epic 20 person raid within Mt. Carcera on Ember Isle
New Tradeskills – Fishing and Survival come to Telara
Leaderboards –  Ascended stat tracking comes to Rift
Instant Adventure – Join the adventure on Ember Isle
Be sure to download the game and trial the first 20 levels by visiting this site, here.