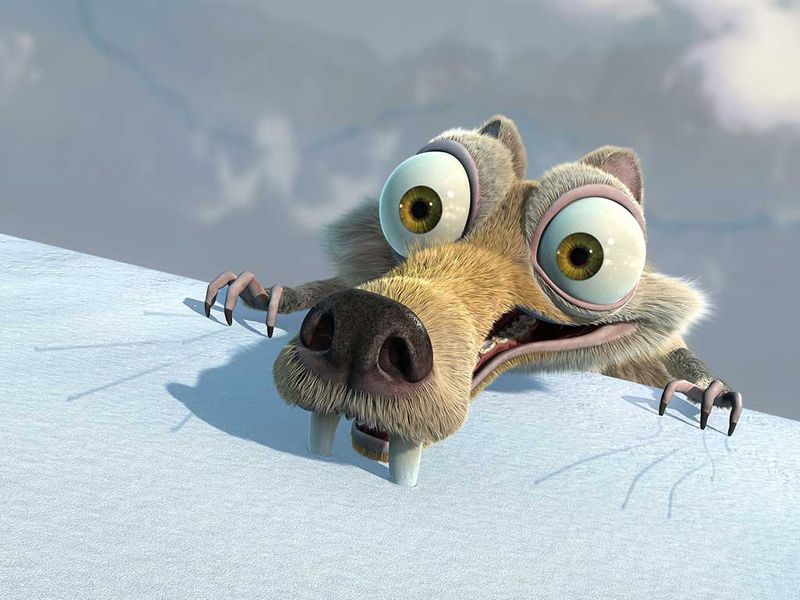 Bigpoint, a global leader in online games has announced a partnership with the wonderful Twentieth Century Fox to develop an online game based on the massive Ice Age franchise. The game developers will have access to all the main charcacters which will add a new level of realism to the free to play browser game and enhance the overall experience for Ice Age fans and all users. "We're excited to work with one of the most successful film franchises of all time," said Heiko Hubertz, CEO and founder, Bigpoint. "We're equally happy to begin working with Fox on this project and are eager to give Ice Age fans another way to enjoy the fun they've had at the movies."
In Ice Age Online, players will take on the role of a sloth (dont think its the quirky and loveable Sid), that has searched and eventually found the sweetest spot of land for animals from the herd to live comfortably. As they take on the huge journey, many of the animals get lost along the way and so its up to you to rescue the lost members and build a camp for them to rest and stay. In the main adventure mode, the trusty sloth must collect as many acorns and building materials as possible to construct the valuable camps for the rescued animals. "Video games and film have an organic connection, and the online game space offers virtually limitless creative opportunities to extend the cinematic experience and the Ice Age brand," said Jeffrey Godsick, President of Fox Consumer Products. "Bigpoint, the market-leading pioneer among online video game companies, is the natural choice for us to partner with in building the world of Ice Age Online."
The game features many customisable attributes for the sloth, inclusing gender, fur colour, haircuts, headresses and clothes. Many social features have also been bult into the title such as friends lists, leaderboards, tracking and the ability to challenge other players and friends. There are also plenty of bonus levels to be unlocked with many allowing players to cpmete as other poipluar characters from the movies and franchise. Ince Age Online will be developed with the Unity Engine, allowing for high end graphics to be displayed in all web browsers from Chrome through to Firefox.
For more information and to register for the free to play game please visit http://www.iceageonline.com/
For movie information please check out http://www.iceagemovie.com/
Stay tuned for more Ice Age news.