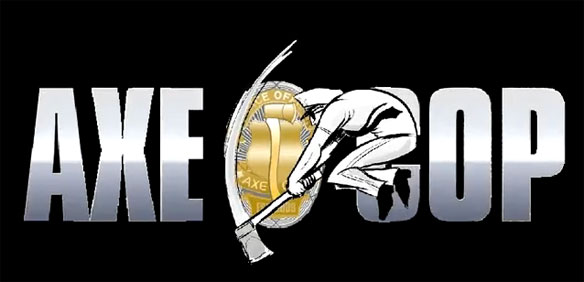 Fox has announced they will be adopting Axe Cop for their new Saturday night animation block, Animation Domination HD.
For those unaware of the pure awesomeness, Axe Cop started as an online comic in 2010, written and created by then 5-year old Malachai Nicolle and arranged and drawn by his 29-year-old brother, Ethan. The comic has since taken the world by storm, even going so far to have it's own Mini-Series published by Dark Horse comics. What makes Axe Cop so special? Think about it – it's the mind of a 5-year old. Logic doesn't exist here, this is as creative and imaginative as you can get. Dinosaurs with machine gun arms, people with socks for arms, talking avocados that are also police officers, you name it.
The adaptation of Axe Cop will be a part of Fox's 90-minute animation block on Saturdays, overseen by former Adult Swim executives Nick Weidenfeld and Hend Baghdady. This marks the first show picked up for the series, with another five yet to be announced. Episodes for all series will be 15 minutes each.
This isn't the first time Axe Cop has been adopted though. Fans worldwide have made multiple animated and live-action adaptions of the series, as well as also having a few official motion graphics as well. Regardless, this is set to be a really exciting endeavor for the franchise!
Axe Cop will appear as a part of Animation Domination HD on Saturdays at 11pm next year.