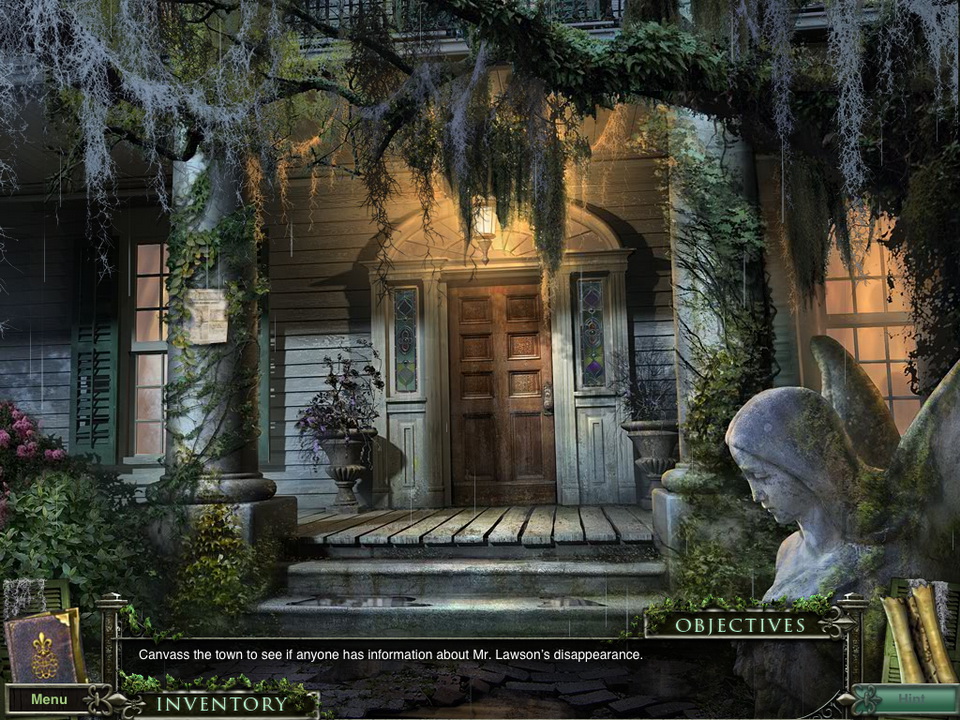 Here we are again, MasterAbbott is back for this week's iOS Game Suggestions. If you missed out on last week's suggestions, click on the links below and check what cool games you should be picking up for your iOS along with the introduction and disclaimer on how my suggestions work, as I'm not going through the same old intro every week. (suggestions 1 has the disclaimer)
MasterAbbott's iOS Game Suggestions
What I've also introduced is video game play footage (if it's possible) on some of the iOS games I've suggested, you can check this out at the bottom of the article. Currently video game play footage for this week's suggestions are not available, check back in a few days there will be some more added. For now, if you jump into previous suggestions there are a few videos to check out.
Once again it's been a great week on iTunes, so many amazing games were released, this week I've suggested a total of 27 great quality titles. As always for this week's suggestions are all new titles that you should also take a look at to spend your hard earned iTunes cash / time on. This week I've focused on all three categories FREE, 99c and over 99c titles. These games are all well worth taking a look at.
For The Cheapskates – FREE GAMES
STOPeration – Price : FREE – Publisher – Polished Play LCC. (Shocking Fun! Old school board game like challenge – meets the digital age. Steady Hands? Nerves of Steel? You become the surgeon in this fast paced test of dexterity and concentration. Play with a friend or by yourself to compete for the best operation times! Can you remove all the items that Wally and Gus have managed to get infected with? From Ear wax, Frogs, and Hot Air balloons to Canines, Elephants, and Carp. These are the craziest surgeries that you'll ever perform!) runs on iPad. GET IT NOW FOR FREE

Minicar Champion – Price : FREE – Publisher –

A10.Com

.

(New from A10: Become a Champ in this Minicar fantasy racer! Race the highway in the sky, beautiful beaches and snowy wonderland. Stay on the track, collect coins, bump the animals, earn stars and unlock all levels. Play with your friends and share your high scores and achievements. 12 Levels, 5 vehicles, Leaderboards & High Scores, 10 Awards

) runs on iPhone & iPad.

GET IT NOW FOR FREE

Animal Academy: Summer Camp – Price : FREE – Publisher –

IUGO Mobile Entertainment Inc.

(Pack your bags for adventure at Animal Academy Summer Camp! We've got blue skies, sparkling lakes and marshmallows roasting on a campfire 365 days of the year! BUILD FUN ACTIVITIES Campfire Guitar, Archery, Sailing, Archaeology and Capture the Flag are just a few of the many fun activities you can build at Animal Academy Summer Camp.) on iPhone & iPad.

GET IT NOW FOR FREE

Red Bull Kart Fighter World Tour – Price : FREE – Publisher –

Red Bull.

(Take on tracks around the globe in Red Bull Kart Fighter World Tour. Can you win in every country? Kart Fighter returns with new controls, speed boosts, over twice as many tracks, Game Center achievements and a whole lot more spectacular racing. World Tour Mode:
Can you collect a 1st place in every country? Earn game credits to unlock upgrades and drive to beat each achievement.) on iPhone & iPad.

GET IT NOW FOR FREE

GangHound – Price : FREE – Publisher –

FujiTV.

(WELCOME TO "LA SONRISA DEL ANGLE" Being Kingpin Gansta is NOT EASY. Shoot 'em all before you get smoked! Totally NEW 3rd person shooter with EASY to use dual virtual sticks!! CLEAR THE MISSIONS Defeat all your enemies to clear the misions. Come back everyday to collect your daily rewards. Upgrade your WEAPONS and ARMORS to enhance your maxmum HP, Energy, Power, etc.

) runs on iPhone & iPad.

GET IT NOW FOR FREE

Cordy Sky – Price : FREE – Publisher –

SilverTree Media

.

(Welcome to Cordy Sky, brought to you by SilverTree Media, the team behind the #1 hit games Cordy and Sleepy Jack! On his journey to Planet 2, Cordy crash lands on a mysterious sky planet, where he meets a stranded robot named Volt. Together they take to the sky to refuel their rocket ship and head toward undiscovered planets! Guide Cordy through incredible springs, bumpers, hover beams, and more in this amazing high-quality 3D game. Download now, and get ready to experience a fantastic, casual Cordy adventure!) runs on both iPhone & iPad.

GET IT NOW FOR FREE
For The Bargain Hunters – 99c Games
Brunhilda and the Dark Crystal – Price : $0.99 – Publisher – Big Fish Games Inc. (Embark upon an epic quest to save the Magic Realm in this delightful Hidden Object Adventure game. Help Brunhilda explore a mystical world blooming with magic and humor. Visit the flying university, talk to the dragons , and crash a flying broom in Brunhilda and the Dark Crystal! Join forces with a friendly demon companion and master minigames as you journey deeper into the Magic Realm and save the day!) runs on iPhone & iPad. BUY NOW

Climber Brothers – Price : $0.99 – Publisher –

Esquilax Games.

(Meet the brothers: Greg and Jeff, two retired climbers with a unique technique and awesome skills. They have already gone for the glory and now they are here for the treasures. Everything started that quiet morning when they read on the newspaper about a hidden fortune in the castle of Screamville. But it won't be easy to get it, everyone knows they were champions once… but now they are definitely out of shape. So this time they need your help.) runs on iPhone & iPad.

BUY NOW

Rinth Island – Price : $0.99 – Publisher –

Chillingo.

(Embark on an incredible adventure on the mysterious Rinth Island. Featuring unique puzzles, gorgeous visuals, a deep story, and loveable characters, Rinth Island is an adventure you simply can't afford to miss. Travel around the 3D island to find the right path to the goal in each level. Climb ladders, drop from platforms and push crates around at the touch of one finger.) runs on iPhone & iPad.

BUY NOW

GNU Revenge – Price : $0.99 – Publisher –

BULKYPIX.

(Your friends the gnus have been captured by the evil crocodiles! Follow them, save them, and dish out revenge on the crocodiles. Nothing is impossible with a jetpack ! Gnu Revenge is a cute and funny puzzle game.
Play with gravity using planets, nebulas, meteorites, wormholes and other elements of the universe to overthrow crocodiles tyranny. .) runs on iPhone & iPad.

BUY NOW

Violet Storm – Price : $0.99 – Publisher –

Sad Cat Software

(…Some games have a story to tell. Others make you think to get through a series of complicated puzzles. Violet Storm doesn't have any of that. What is does have is pure, intense, unabashedly over-the-top, non-stop action – rendered in fantastic glowing-neon style with fast-paced techno music in the background. It also has enemies – and plenty of them. They come in various shapes, sizes, and colors, and all are coming for you, one way or another, in an infinite series of increasingly challenging waves to repel.) runs on iPhone & iPad.

BUY NOW

Pigs Will Fly – Price : $0.99 – Publisher –

Game Kite.

(Pigs Will Fly is a cute time-traveling puzzle game! It is the sequel to the Flash game Pigs Can Fly for the web – played by millions! Guide the pig to the rainbow potion bottle so he can grow wings and fly away! Select up to six colored potion bottles to move boxes and pop balloons of the same color. Actions of the other colors are replayed, so cooperate with yourself to solve all 40 levels! ) runs on iPhone & iPad.

BUY NOW

Ion Racer – Price : $0.99 – Publisher –

SGN.

(Exploding into the app store at warp speed, SGN brings you Ion Racer! A sci-fi, action-packed, agility race with heart-stopping thrills – Ion Racer takes speed to another level. With endless ways to customize your craft, you'll never run the same race twice. Experience the mounting challenge of mission-based progressive competition – how long can you stay in the race?) runs on iPhone & iPad.

BUY NOW

Beat The Beast HD – Price : $0.99 – Publisher –

Chundos Studio.

(Beat the Beast is "Strategy & Action" game with beautiful 3D environments, HD graphics and unique 360 degrees gameplay that will bring you a completely new experience in video games. Get Beat the Beast now and lose yourself in a unique and beautiful fairy world. Use a vast arsenal of towers, magic powers and obviously your tactical skills and the wisdom to defend your kingdom's gates against the beasts.) runs on iPad.

BUY NOW

Mirror Mirror: The Untold Adventures – Price : $0.99 – Publisher –

Jump Games Pvt.Ltd.

(All is well in the forest today, but The Evil Queen is at it again! She may not be able to take away Snow's beauty, but she can take away her friends. Can you help Snow rescue them?
Jump over dangerous pits! Avoid sharp spikes! Make your way past fire and snarling wolves! Use grace and agility to traverse through lush forest, challenging obstacles, and moving platforms. Find the keys and free your friends, but be on guard… its timing and skill that will carry you through!) runs on iPhone & iPad.

BUY NOW

Unidentified Flying Oinkers – Price : $0.99 – Publisher –

Serendipitous Bits.

(Unidentified Flying Oinkers (UFO) is a beguilingly simple game of reflexes where you help our cute little piglet friends to realize their dream of flying. Along the way, they may eat ice cream, get a bellyache, become infected by zombies, or get trapped under falling objects! Fun for all ages, with a physics-based environment, cartoon-style graphics, and charming sound effects. The game builds in speed and complexity. Great for filling a few idle minutes or providing hours of entertainment for all levels.) runs on iPad.

BUY NOW

Fade: Case Of The Stolen Diamonds – Price : $0.99 – Publisher –

Tree Top Games.

(Please note that this game is available only on iPad! All the diamonds in Fade Haven have been stolen! The Fade Haven Police Department hasn't got a clue. It's up to you to help Pete, the overconfident mouse detective, catch the mischievous diamond thief! Over 70 Mind-bending Challenges! Put your detective skills to the test by leading Pete through over 70 puzzling levels filled with deadly hazards and confounding contraptions!) runs on iPhone & iPad.

BUY NOW

7he Code – Price : $0.99 – Publisher –

Maystorm Games.

(Lost in E.N.I.G.M.A – a trainingssimulation for prospective space-marines – we're testing your mental fitness. The only way out of E.N.I.G.M.A is to pass all the rooms, but beware – you'll need to find a 3 digit code and a hidden symbol in every room to move on.
Are you good enough to master all of the rooms? Got a little (Space-)Captain in you? Train your eyes and your logical reasoning! The puzzles will get harder and harder.) runs on iPhone & iPad.

BUY NOW

Zombie Feast – Price : $0.99 – Publisher –

American Eagle.

(So, we lost the Zombie war. In order to survive we found a different way to feed those horrible creatures. Mind you, if we get one wrong- we are done for. Want to try to survive in our new world? This game features:Terrifying zombies, Multiple stages, -Awesome touch controls move the "food" to the zombie, They are insatiable, demanding and unforgiving, Universal app that plays on both your iPad and iPhone, Not responsible for hand cramps or crying.) runs on iPhone & iPad.

BUY NOW

MiniRPG! – Price : $0.99 – Publisher –

Clockwork Shark Studios.

(A mini RPG with a mini price! If you don't have time for a full blown RPG experience then this is the game for you! Kill the monsters, find your sword, chat to the locals and explore! HD Graphics, Great Soundtrack, Simple controls, Owls! Everything you'd expect from an RPG…miniaturised!) runs on iPhone & iPad.

BUY NOW

Spin Up – Price : $0.99 – Publisher –

Nenad Katic.

(Welcome to this frantic and dizzying action game that takes pure, raw fun of early arcade games into the new age of multitouch wonder! "No one would have believed in middle of the 21st century, that as we busied ourselves about our daily concerns, our obsolete machines were secretly being transformed
by intelligences far greater than our own." Can you raise up to the challenge and save the Earth ( again ) ?) runs on iPad.

BUY NOW
For The Millionaires – All games over $0.99
MASTERABBOTT'S 99c PICK OF THE WEEK

Mystery Case Files: 13th Skull Collector's Edition HD – Price : $4.99 – TRY FOR FREE – Publisher – Big Fish Games Inc. (Shortly after moving into a creepy mansion in Louisiana, Sara Lawson is struck with tragedy when her husband mysteriously disappears. Sara's daughter, Magnolia, believes her father was kidnapped by the ghost of a vengeful pirate seeking to protect his lost fortune. With the locals terrified of the pirate's curse, you are the family's last hope. Only a Master Detective with incredible Hidden Object skills can locate Marcus Lawson in Mystery Case Files: 13th Skull®!) runs on iPad. BUY NOW )

SZCBeyondDead – Price : $2.99 – Publisher –

Monster Robot Studios

. (Something has gone wrong with terraforming project 1470, and it's up to Tank and Vera, a team of mercenaries, to discover the truth. Travel to the Asteriae system and explore astroid facility in this massive open world adventure like classic SNES games of old!. Features :

Awesome auto save, play for 5 minutes or 45 mins, you start right where you left off no matter what.

Tons of cool weapons, collect energy cells to buy new weapons and items and upgrade the ones you already have.

In-game achievements to test your skill) runs on iPad.

BUY NOW

IronFrogHD DX – Price : $6.99 – Publisher –

Ringrove Limited

. (In order to save his girlfriend, Frog remake himself into iron frog. He needs to collect gems to supply energy for his iron armor or upgrade it to fight with strong enemies who stand in front of him. FEATURES:
-Frogs can get different capability improvement after remolding the equipment of different parts. Pay attention to the combination of colors when collecting gems. The interesting dress-up with special capability, diversity way of games, various Terrain Scenes, boss Fight with Different Style.) runs on iPad.

BUY NOW

Fibble – Price : $1.99 – Publisher –

Crytek GmbH

. ( EXPERIENCE EARTH FROM A WHOLE NEW PERSPECTIVE IN THE PHYSICS-BASED PUZZLER FIBBLE – FLICK 'N' ROLL! When the cute but curiously brave extraterrestrial explorer 'Fibble' and his friends crash-land in a regular suburban home, the world we take for granted suddenly starts to look a lot like alien territory. In the dramatic crash, Fibble becomes separated from his crew as they're scattered all over the mysterious house. Combine the unique skills of Fibble's friends and discover all sorts of new possibilities: Overcome obstacles with some help from Byte, scale new heights with Ragno and inject some speed into proceedings with a boost from Vroom or Docto.) runs on iPhone & iPad.

BUY NOW

Angel Fight HD – Price : $1.99 – Publisher –

Wingamenet

( Welcome to Angel Fight Game! Are you Ready? There is no joystick, no buttons! Shouting can cast skills! Here are some of the game features :Can select 10 beautiful girls and a hidden character.
The combo attack can break the clothes.
Simple control,tap and slider finger is all you need to do.
Over 30 achievement.
Every photos of girls can be collected within the game. ) runs on iPad.

BUY NOW

 
PAC-MANGAMES – Price : $2.99 – Publisher –

NamcoBandai Games Inc

. (Polish your skills and compete for high scores with other players worldwide!
[Titles included] ・PAC-MAN S ・Galaga S ・DigDug S ・Rally-X S ・GATOR PANIC S ・PAC-CHAIN S
All are original versions redesigned for fast-paced, short-and-sweet score attack challenges! Turn up the heat in score attack mode with boost items Use boost items to expand the gameplay even further. Your own avatar, your own room, your own world ・Create an avatar and dress it up to suit your style! Over 200 items of clothing available! Use points earned in-game to buy furniture and decorate your room! Over 500 interior items available! You can get even more clothing and furniture by successfully completing in-game achievements.) runs on iPad & iPhone.

BUY NOW
There you have it folks, these games should keep you busy for quite some time. I'll be back next week for another dose of iOS goodness, in the meantime if anyone would also like to suggest their own suggestions, please feel free to share them in the comments section below, or join the discussion in the forums.
Check out the link below
Remember kids,
Play Hard Or Don't Play At All!
Game Play Videos coming soon.