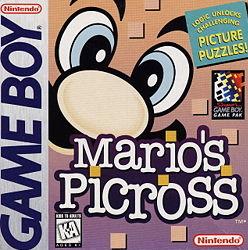 2012 has been a good year for Club Nintendo members as we have seen some fantastic additions added to the digital rewards. This month, Nintendo have added in Game Boy Classics Mario's Picross and Radar Mission for all 3DS owners. Each one of these downloads can be purchased for just 100 coins, and Mario's Picross is certainly one of the better titles that have graced the Virtual Console thus far.
Wii owners also have a nice treat, as Art Style: Cubello can also be swooped up for 100 coins. One of the higher rated WiiWare releases, Cubello lets players test their wits with a fast-paced puzzler that is sure to test your reflexes.
Not too shabby. It's honestly beginning to feel like the 1st of the month is Christmas anymore, and saving my precious points is becoming a tougher chore to perform as each day passes.