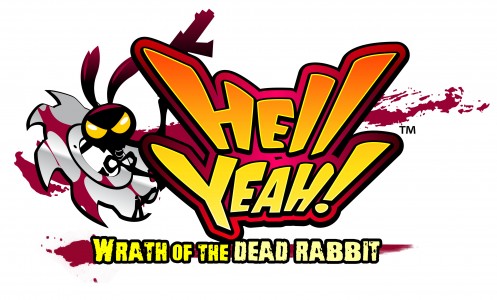 Sega have announced a new game: Hell Yeah!
No, that's the name, not my sentiment for Sega announcing a new title.
Hell Yeah! Wrath of the Dead Rabbit is a XBLA, PSN and PC download game from Sega and Arkedo Studio, and it's not subtle about grabbing your attention. Like it or not, it's the kind of game that forces you to acknowledge its existence.
Players take the role of a high-energy rabbit named Ash, who happens to be the prince of Hell for some reason. His rival, Fat Rabbit, has posted Ash's sex photos all over the Hellnet, triggering a revenge-fuelled psychotic episode from Ash, who takes it upon himself to slaughter everything in his path to his nemesis.
Not much is known about the gameplay yet, except that it involves excessive violence and gore as you explore the depths of Hell to find Fat Rabbit. Come on, he rides a saw blade as transport!
It's set for release some time this year, and with the tantalizingly few details we've got so far, this is one we'll be keeping an eye on.
For now, check out the announcement trailer below.