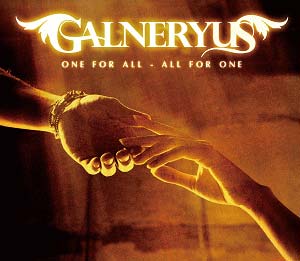 In this weeks instalment of a series that is quite infrequent but often entertaining comes a music video from the Japanese power-metal band: Galneryus. The song in this excellent video is called Everlasting and is from one of my more favourite of their albums, One for all – All for one.
The band itself has been around since around 2001 and have been active right up until the present, with their latest EP "Kizuna" being released in late January. At present the band has 7 primary albums, with a bunch of compilations, singles and the like floating around out there. The band has also gone through a few members in their line-up, with only a couple of constant members that have been around since the beginning, which is why if you listen to their work, their vocals are seemingly different.
Enjoy the music video embedded below.