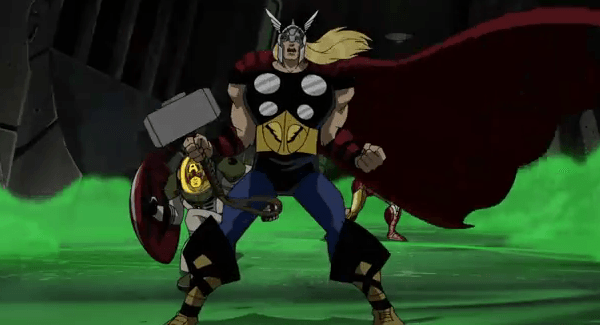 May 2nd marks the release of the 4th volume of the Avengers animated series, titled Thors Last Stand. The Dvd is being sold by Magna Home Entertainment for $19.95 at most retailers.
Worry not, lovers of Thor, for he is back in VOL 4 with the help of THE AVENGERS to fight against his evil brother Loki. When the ruler of the Dark Elves, Malekith, opens the casket of Ancient Winters, the world is thrown into an ice-age and causes a global shivering chaos. THE AVENGERS team, scattered amongst the nine realms, are fighting their own battles in an attempt to get back to Asgard with the sole purpose of saving Earth and reality.
I think that all Marvel fans will rejoice in the launch of this disc, and as a fan of Marvel myself, I can't wait to take a look at it.