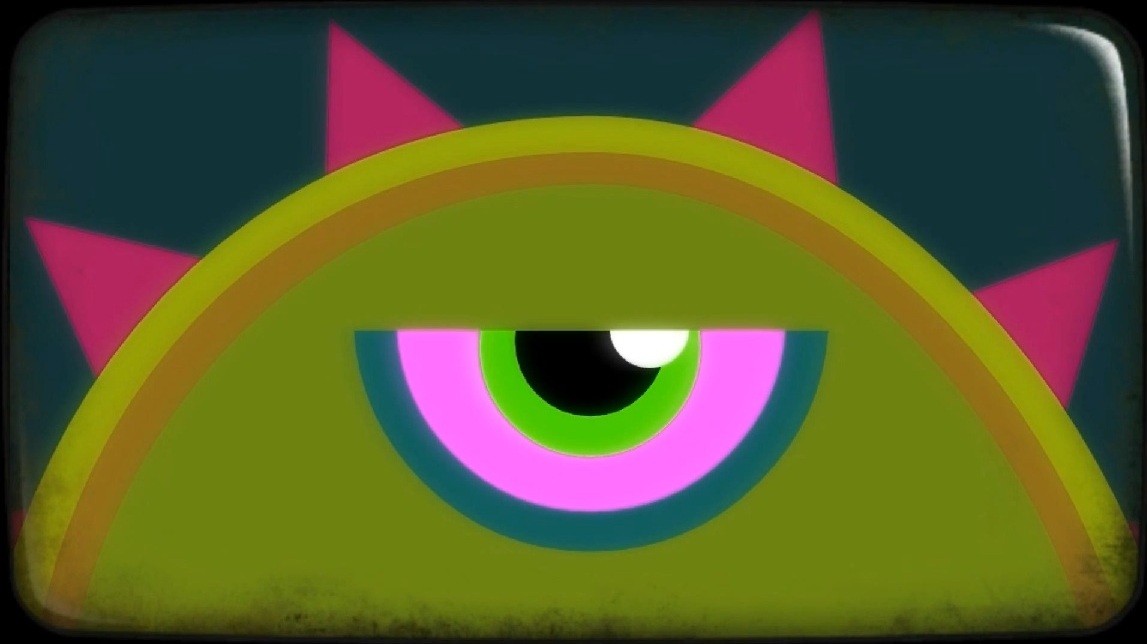 Mad scientist developers DrinkBox Studios present a story of slime and sweat and tears:
SEE a Mutant Blob's insatiable hunger for destruction!

FEEL the pain and rage that burns inside a science experiment from outer space!

HEAR the shrieks and cries from puny humans as they run for their lives!
The PS Vita's first indie title (and also it's cheapest launch game) has just unveiled it's opening cinematic. Tales from Space: Mutant Blobs Attack is the follow up to About a Blob, which enjoyed a lot of critical success when it was released on the Playstation Network last year. Both games are platformers that let the player take control of an ever growing, ever hungry blob that longs to destroy everything in sight! To celebrate the launch of the sequel, the first game has been bundled up with it's DLC and is available for the discounted price of $9.99, the stand alone game is also on offer at $7.99.
The game is available now in North America (currently sitting at $7.99 on the PlayStation Store) and is also available in PAL supporting territories. I encourage you to check out the video below which is packed with lots of cartoon attitude and some rather awesome music.