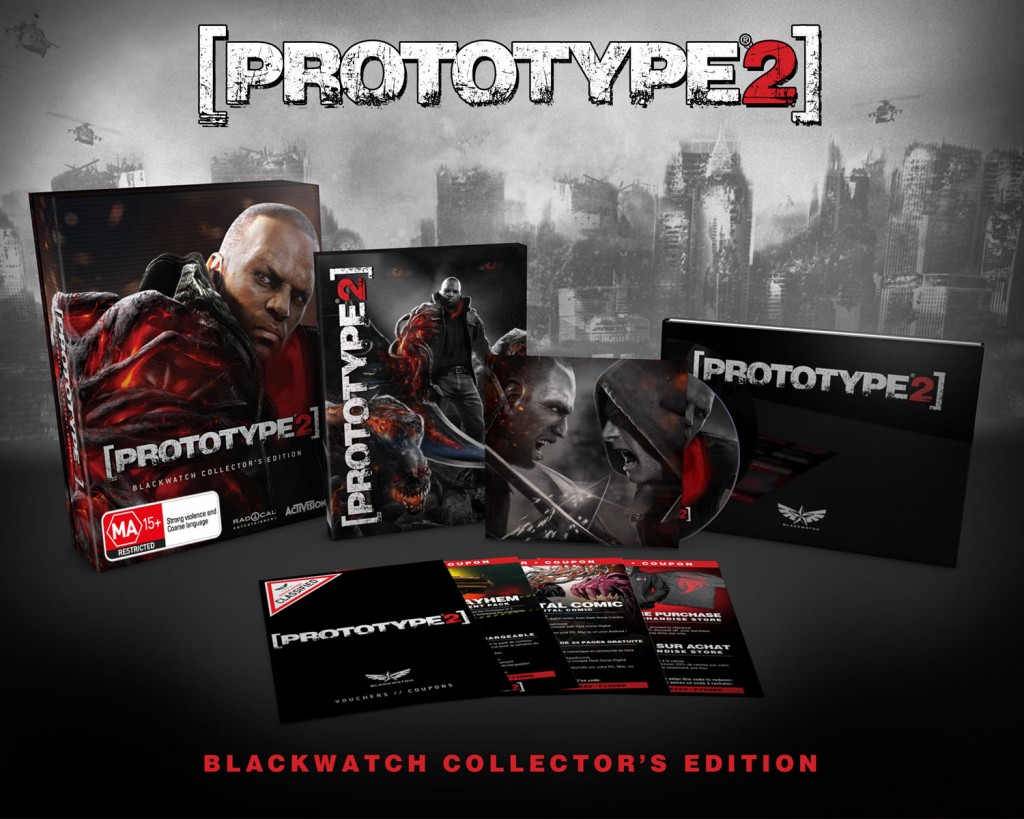 Activision has announced that Prototype 2 will be getting another special edition when it is released on April 24, 2012. It will retail at AU$99.95 and will only be available at retail stores. It will only be available for the Playstation 3 and the Xbox 360. Prototype 2 tells the tale of Sgt. James Heller, who is on a mission of revenge against Prototype protagonist Alex Mercer. Mercer has infected Heller with the virus, turning Heller into a shape shifting monster.
So, what will the Blackwatch Collector's Edition contain?
PROTOTYPE 2 RADNET Edition Content
Free PROTOTYPE 2 DLC Pack #1 – Colossal Mayhem
Official PROTOTYPE 2 Soundtrack CD
Exclusive PROTOTYPE 2 Hardbound Art Book
Dark Horse Digital Comic "PROTOTYPE: The Labyrinth"
20% Discount Voucher at PROTOTYPE Merchandise Store
You can see a trailer showing the contents of the collector's edition, as well as the box art for the collector's editions, below. The Blackwatch Collector's Edition will be available in limited quantities on April 24, 2012 for the Playstation 3 and Xbox 360, so, if you want it, you better pre-order now.