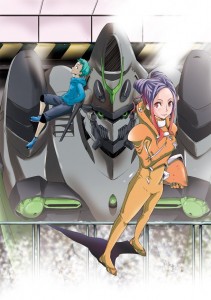 Newtype Ace magazine, recently revealed some new character artwork for the forthcoming Spring 2012 anime series Eureka Seven AO, which itself is a sequel to 2005 anime series Eureka Seven.
Several characters have been revealed through the artworks (which can be seen below).
The characters are members of a group known as Pied Piper, a smaller team of the bigger organisation known as Generation Bull.
You can check out the character art below and let us know what you think in the shoutbox and comments section.
Eureka Seven AO is slated to premiere in April 2012.