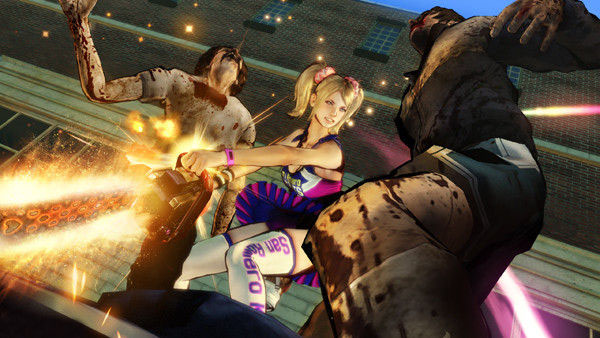 With Valentine's Day just around the corner, why not celebrate the occasion with Lollipop Chainsaw's brand new trailer, which shows off the undying love between killer zombie-hunter Juliet Starling and her decapitated boyfriend Nick.
Yes you read right, Juliet has a head for a boyfriend…who she keeps around her hip, yeah just watch the trailer it will all make sense. Reminder: It is a Suda 51 game after all. But also shown off in the new trailer is a bunch of new gameplay footage.
Lolipop Chainsaw is set to be released for Xbox 360 and Playstation 3 sometime in 2012.