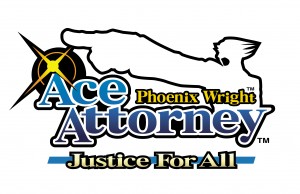 Ace Attorney 123HD has just arrived at the Japanese iOS store.  The game is a HD remaster of the first three games in the popular Ace Attorney series. Unfortunately, the release is strictly Japanese at this point with no current plans for a localisation. An Android version is also set to be released sometime in 2012.
The HD remasters retain the style and look of the Nintendo DS versions, but offer much cleaner visuals. It also allows players to play all three games using a DS style interface.
While there are no plans to localise the HD remasters, bear in mind that that Capcom did release the iOS port of the first Ace Attorney game in Western regions back in 2010, so one can still hope.