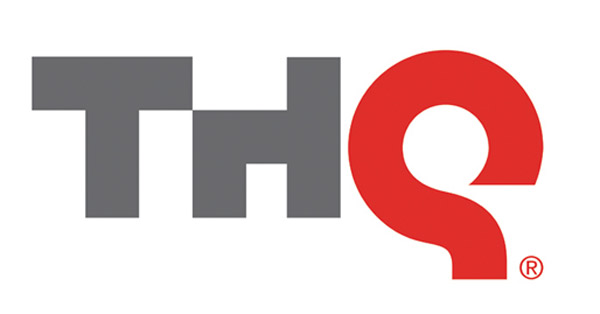 UPDATE: THQ have released a statement – click here for details
The internet has exploded with word that THQ have cancelled their entire slate of games for 2014 with a view to preparing the company for sale. But how much of this can we expect to believe? Here's a rundown of the current situation including a look at the source of all the rumours Kevin Dent, and a general overview of why 2011 wasn't a great year for THQ and maybe, there could be something in all of this talk.
It all started with a Tweet as video game industry veteran Kevin Dent revealed that the company had apparently cancelled 'The Game workshops MMO', most likely referring to Warhammer 40,000: Dark Millennium Online.  He then went on to state that the company had in fact cancelled its entire 2014 line up and had begun returning IP's to licensors, citing Disney as one company THQ had returned prepaid IP to without hope for a refund.

Dent is well enough positioned in the industry to know what he's talking about. He is the CEO and founder of Tiswas Entertainment, a video game consultancy firm that helps companies 'navigate the business side of the industry', including contract negotiations and raising capital. Presumably there is a connection to a legitimate source involved and Dent isn't just starting a fire for the sake of it. But who is the source?
THQ are showing no signs of any trouble on their assorted social networking pages and have confirmed none of Dent's statements. In fact according to a recent update by Game Informer, THQ PR 'haven't heard anything' about the rumoured 2014 cancellations. 'Haven't heard anything about it' is by no means an end to the speculation, and given that there is no direct quote or official statement it looks like there's still a bit of waiting to be done before the full truth emerges.
A couple of employees from the WWE development team have chimed in via Twitter, with community manager Marcus Stephenson opting for a simple – 'rumours suck'. Such a response from a development team would seem to suggest that there is no official word on the whole thing, even for employees. Whether this is because the entire thing is nonsense or has simply been let out of the bag in a way the company didn't expect is anyone's guess. Twitter is something of a minefield when it comes to unofficial/early announcements, and it's certainly going to take a lot of work to take control of the flood of Tweets repeating the rumours.
IP's on the line besides WWE and Warhammer include Darksiders 2, Saints Row, UFC, Homefront and Metro. Other franchises and developments under the THQ umbrella include the suspended MX vs ATV and Insane, a horror project by Pan's Labyrinth and Hellboy director Guillermo del Toro.
The publisher/developer shut down several of its studios back in August citing 'restructuring' for the loss of 200 jobs across Australia and America. An interesting point to note is the seeming lack of notice for the employees involved, particularly at THQ Australia and Bluetongue Entertainment.The annoucement for the closure and the actual shut down of these studios happened on the same day.
The official line was that the company was redirecting its resources to focus more on core IP's like Darksiders over its bevvy of licensed and children's games. Whilst no one lamented the loss of Spongebob Squarepants does something stupid version 7 , the closures were only one part of a bad year for the company. Saint's Row the Third struggled in a quarter packed with AAA releases, and the uDraw tablet failed to make a mark, resulting in the loss of thirty staff. Since February last year the market value of THQ Inc has dropped from over $6 a share to $0.66.

Bottom line: no one knows for sure.  The internet is an easy place to build a story, and the only real evidence to support this is THQ's weakened financial position – which doesn't necessarily spell doom. What we do know is that there are THQ employees out there waking up to a flurry of rumours that their jobs are on the line,  so for their sake let's hope for a resolution soon.