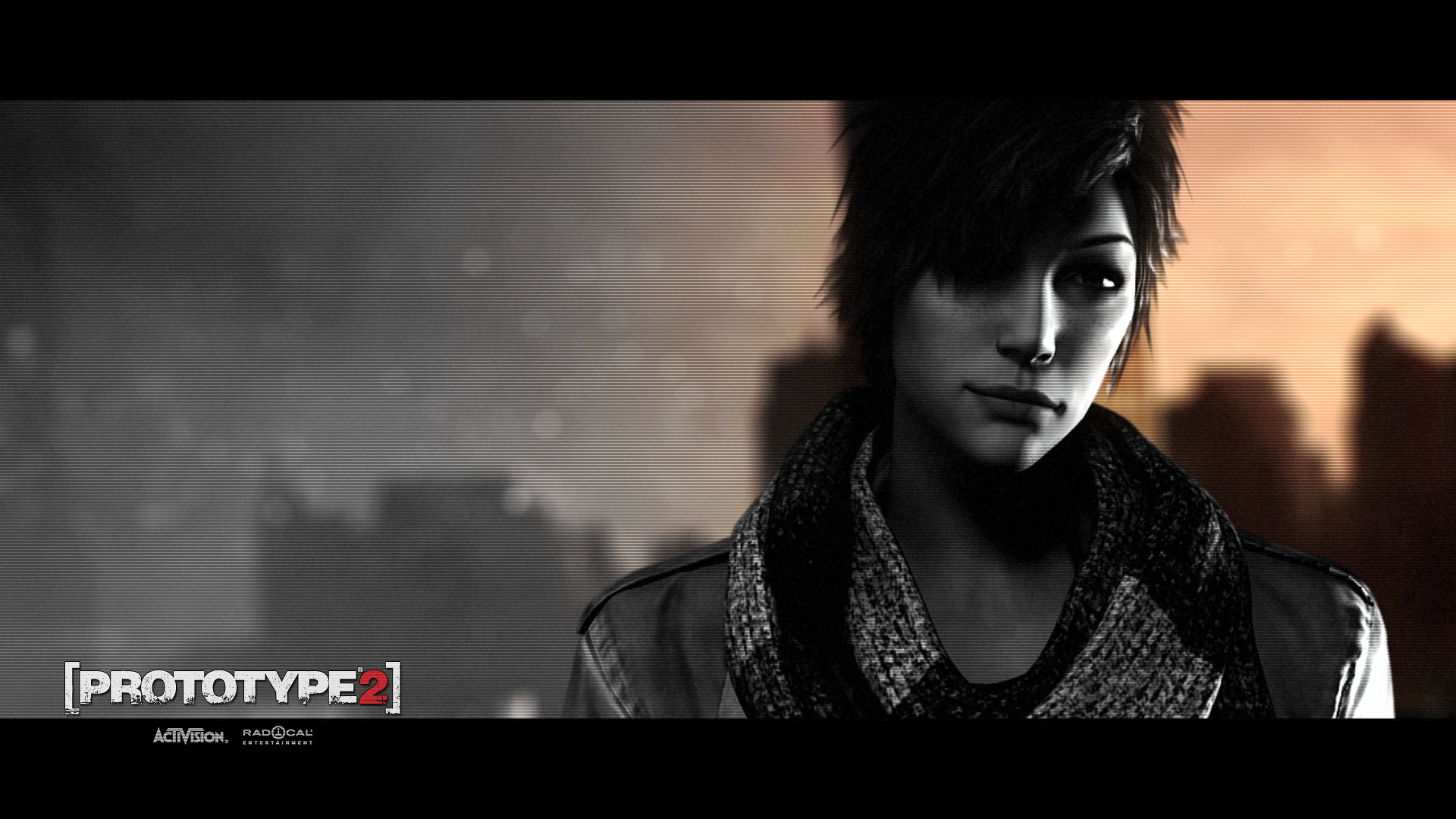 It's time for another round of Prototype 2 bios. This time, we head into the bios of characters Dana Mercer and Father Guerra. These two characters are considered the closest allies of both protagonist Sgt. James Heller (whose ally is Father Guerra) and antagonist Alex Mercer (whose ally is Dana Mercer). Father Guerra is a Catholic priest hiding in a boarded up cathedral in the yellow zone of New York. Dana Mercer is the sister of Alex Mercer. Dana's whereabouts are currently unknown.
Here is the bio for Heller's ally, Father Guerra:
Father Guerra is a devout Catholic priest who lives in his boarded-up cathedral in NYZ's Yellow Zone.  He once oversaw a vast resistance network that fought against Blackwatch and Gentek during the early days of the second outbreak.  He serves as Heller's confidante and ally.

Guerra is also a kind-hearted badass — the classic inner-city priest who carries a sandwich for the hungry and a lead pipe for the evil.  He is driven to fight evil and motivated primarily by charity and faith.  He always shows concern for Heller's safety, no matter the risk to his own wellbeing.

When the populace became aware of Blackwatch's atrocities in the Yellow Zone, Father Guerra banded up with others and started an NYZ resistance movement.  This resistance was responsible for rescuing citizens from Gentek testing, stealing information from Blackwatch computer networks and spreading anti-Blackwatch information.

Father Guerra, horrified by the atrocities he'd witnessed and frustrated by his failure to prevent them, quit the resistance and boarded himself up inside his church.
Here is the bio for Mercer's ally, Dana Mercer:
Dana is Alex Mercer's sister.  Previously, Dana aided Alex with his investigation into Blackwatch/Gentek and in recovering his forgotten identity.  She was utterly loyal to her brother and remains so to this day.

Dana is a kind-hearted, affectionate and honest person.  She seems to accept her closest allies without any intrinsic suspicion or fear.  She sometimes shows fear, but it quickly evaporates when she gets down to her work.  This can make her appear detached from her environment and its inherent dangers.  She is so caring, honest and encouraging with her allies that she sometimes seems motherly.  She also has an unusual set of technical and pseudo-scientific skills — computer hacking, network design, surveillance, and an above-average understanding of genetics and virology — all presumably learned from DIY sources.  She is incredibly industrious and clever, and seems to have her fingers in a lot of pies.  Her whereabouts since the catastrophic events in New York City are currently unknown.
Below are some images of both Father Guerra and Dana. Prototype 2 will be released in April for the Playstation 3, Xbox 360 and PC.