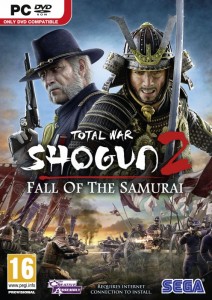 Sega have unveiled the pre-order content that you can get if you take the time to preorder Total War: Shogun 2: Fall of the Samurai, the stand alone expansion for Total War: Shogun 2. So if you're a Shogun fan, this is the perfect thing for you!
Depending on your pre-order preference there are three unique playable clans to choose from. The first are Saga, staunch industrialists who have embraced technology and used it to help crush their goes. Then there are the Tsu, skilled at manipulation and use of Ninjas and assassins. Finally, the Obama clan who (no joke) are famed for control of power, strength in governance and ability to influence the will of people. Talk about your name coincidences.
Check out the trailer for the expansion pack below!
For more information on pre-order packs and how you ca get them, head over to the Total War site. Total War: Shogun 2: Fall of the Samurai is set for release in March 2011 on PC.