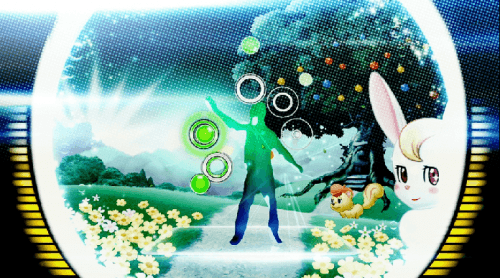 Konami have today announced that they will be releasing a brand new downloadable Kinect title for the Xbox Live Arcade called Rhythm Party. The game is designed to use the Kinect sensor in the most simplest of ways, without any unnecessary avatar customisation to weigh down the experience, instead you play as your own silhouette.
Rhythm Party also features some incredibly unique gameplay. Since it is a dance game you would expect over the top and contrived choreography to be the meal of the day. Instead Rhythm Party lets you decide your moves as you hit each rhythm ripple as it appears on screen.
That's not all Rhythm Party is set to feature hit songs from Lady Gaga, The Village People and none other than the legendary Vanilla Ice. The game is slated for release on the 1st of February.