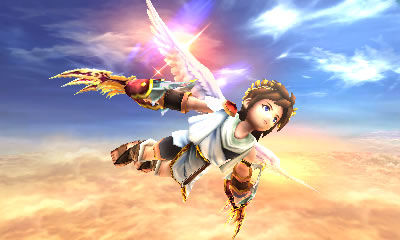 Masahiro Sakurai, the lead designer of the much anticipated Nintendo 3DS exclusive, Kid Icarus: Uprising, has confirmed today that the game has officially gone gold.
This is good news for fans who have been eagerly awaiting its release as it was one of the earliest titles unveiled for the Nintendo 3DS and is the first entry that the franchise has seen in almost 20 years, with the last entry being Kid Icarus: Of Myths and Monsters for the Game Boy in 1991.
Kid Icarus is expected to be released in all gaming territories in March 2012. The reboot of this cult classic franchise is soon upon us.