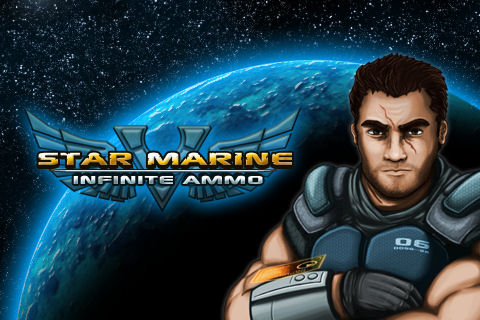 In the distant future, in the darkest corner of the universe, lives a tyrant race whose only goal is to capture and oppress all living creatures. These evil beings would be successful if it were not for one man – Arc. Arc is a battle-hardened drifter, untamable, unforgiving and now available on your iPhone or iPod Touch.
Arc is the hero of the latest game from GlitchSoft – Star Marine: Infinite Ammo. A side-scroller inspired by the likes of Contra, Rapid Reload and Metal Slug – Star Marine is designed specifically for touch devices, featuring dual stick control schematic and single button activation for a propulsion pack. Player's can make Arc run, jump, hover, hang, and climb all while delivering a continuous rain of bullets down on his enemies.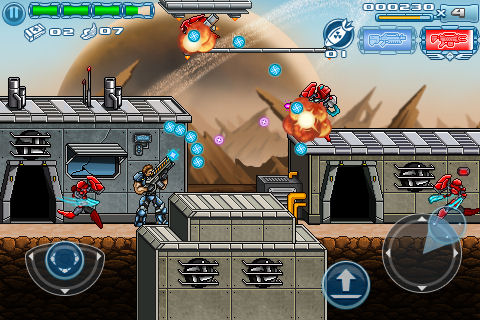 Join Arc over 10 unique levels with massive bosses, utilizing 7 powerful weapons and a full set of upgrades across 3 separate gameplay modes. With more than 30 Game Centre Achievements and 100 in game challenges, Star Marine: Infinite Ammo will certainly be a game to watch out for.
Visit the Star Marine: Infinite Ammo Facebook or official GlitchSoft website for more information.