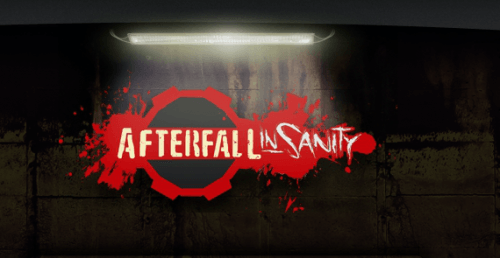 WIN: Afterfall: InSanity PC Digital Download Copy!
Afterfall: InSanity was one of the most hyped indie titles of 2011, and with good reason! Afterfall: InSanity is one heck of an awesome survival horror filled with epic brutality. Don't believe us? Read our review. Still don't believe us? Play it for yourself! We have a truckload of Afterfall: InSanity codes to give away for PC gamers and we want YOU to win a copy!
So how do you win? It's easy! Just follow these simple steps:
Don't forget-you NEED to post the code phrase on the Capsule Computers Facebook wall in order for your entry to be considered. The phrase is:
"Survival is only the beginning."
Make sure to tell your friends as well: like the Capsule Computers Facebook page, like the Afterfall Facebook page, then post the code phrase as a comment on Capsule Computers' Facebook wall. It's easy! Good luck to all entrants!
Still don't know what to do? Watch the video below for more information!
As always don't forget to:
| Like us On Facebook | Follow us on Twitter | Subscribe to us on Youtube |
    Let us know what you think over at the CC FORUMS, opening JAN 17!  
UPDATE:  Winners have been announced! If your name is CW Young, Kevin Grimes, Load Banks, Kathy Hanley, Viki Ashford or Julia Davis, congratulations because you've won! All you have to do is send an email to info@capsulecomputers.com.au to claim your prize! You have 1 week to claim it otherwise your entry will be considered VOID. So be quick about it! Congratulations to all the winners and good luck next time to everyone else!