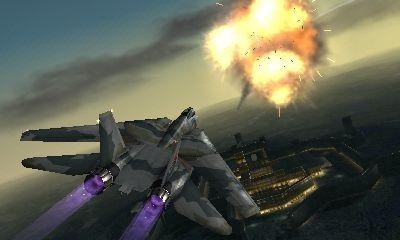 In a shocking turn of Ace Combat related events, Namco Bandai have revealed that the 3DS demo of Ace Combat 3D will only be playable 3 times before it says 'hasta la vista baby' and soars off into the assault horizon.
The reason this is so alarming is that the usual amount of plays for a 3DS demo is 10 times what Ace Combat 3D's demo offers. That's right the standard amount of plays is 30. Which honestly, by that point you should know whether or not you like the game enough to purchase it. However 3 times just isn't enough to even whet a player's appetite.
This is a very strange move by Namco Bandai, but one that doesn't seem to be open to negotiations, as the demo hits Japanese 3DS' tomorrow. What do you think of this? Let us know in the shoutbox and comments section.