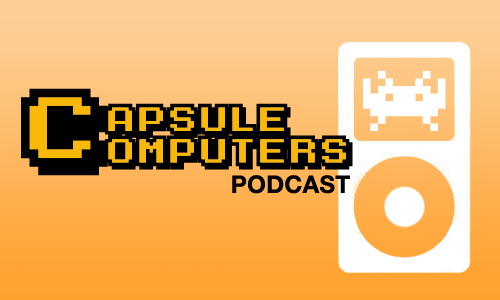 It's our Super-Mega-Ultra-Mecha-Awesomeo End of the Year Spectacular! We talk about our favourite titles this year as well as our biggest disappointments. Has Nintendo released the fabled Zelda timeline? Does it really matter? Spike hosts another game show and we talk about the PS Vita launch.
Cast: Alexis Ayala, Dustin Spencer, Luke Halliday, Michael Irving & Michael Marr
Music for this podcast by, Aperture Science Psychoacoustics Laboratory
Thanks for listening and let us know what you think!
• SUBSCRIBE:  iTunes Podcast Channel  |  Podcast RSS Feed
• DOWNLOAD:  iTunes  |  M4A (right click/save as)
Check out our enhanced M4A shows with selectable chapters, changing artwork and links to all the stories right from your player!
Send all your video game or podcast questions, hints, suggestions and feedback to podcast@capsulecomputers.com
STORIES COVERED IN THIS PODCAST:
PS Vita Strong Sales Out of the Gate
PS Vita Sales Drop in Second Week
Capsule Game of the Year Awards 2011
Thanks for listening. Copyright Capsule Computers Pty Ltd – All Rights Reserved