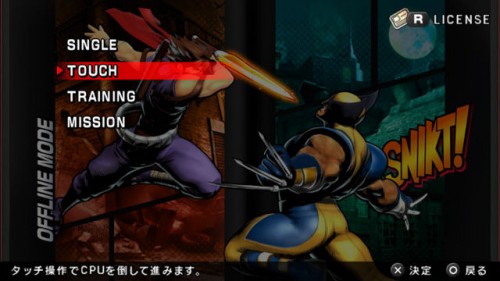 With the Playstation vita sporting touch screen capabilities, it would make no sense for companies to not take advantage of these new control schemes for a Sony handheld. In the case of Ultimate Marvel vs Capcom 3, the game will allow full touch control of fights if one decides that the game may be easier or have a better experience than the use of traditional buttons.
Within the game, this is how the touch control can be used, according to Andriasang:
Move forward/backward by dragging forward/backward
Dash forward/backward by flicking forward/backward
Duck by dragging down
Jump by flicking up
Change characters by tapping and holding the icon of the new character
Call on assist character by tapping the icon of the assist character
Attack by tapping anywhere but the icons
Execute your Hyper Combo by tapping the Hyper Combo Gauge
In addition to touch controls within fights, one can actually use the Vita as a Playstation 3 controller, which Capcom dubs "Ultimate Controller." It will also allow players to assign special attacks and execute them with the simple touch of a panel on the Vita. This is what was implemented for Super Street Fighter IV 3D, released for the Nintendo 3DS at its launch this year. You can see how it will look like on the Vita end below: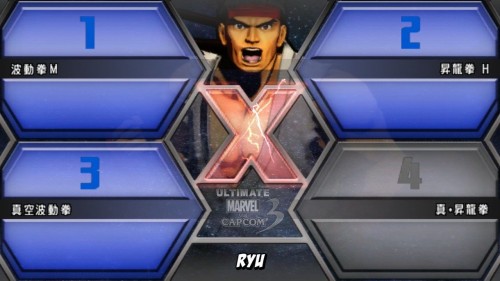 In other Ultimate Marvel vs Capcom 3 Vita news, it has been announced that the game will be a second choice for those who choose to get the First Edition bundle, which comes out on February 15 for North American markets only, one week before the official release on February 22. This is also the release date of the game, so, if you decide to purchase a Vita, there might be a game waiting for you to play… after the battery is charged, of course.