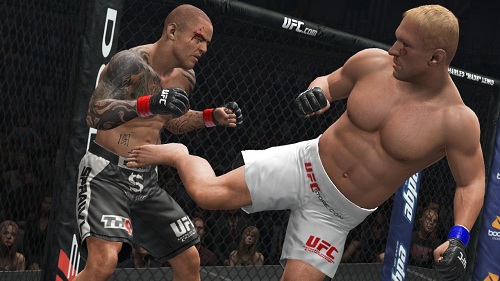 The guys over at THQ have released a new video of UFC3 Undisputed which simulates a UFC 140 fight between Lyoto Machida and Jon Jones.
The video showcases the vicious moves, takedowns, and submissions the UFC franchise is known for, and the results of the fight were gathered by simulating it 25 times. To see who emerged victorious, check out the video below.
UFC3 Undisputed hits store shelves on February 14th, 2012 for Xbox 360 and Playstation 3.