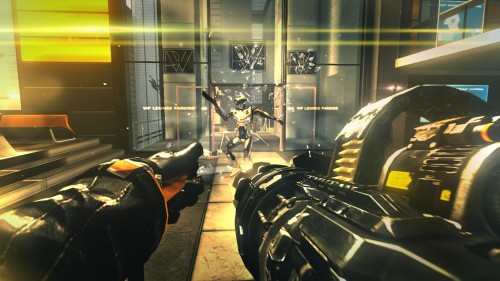 As you may of heard earlier this week, Starbreeze Studios' upcoming game Syndicate has been refused classification in Australia, effectively banning the retail sale of the game in the country as Australia does not currently have an R18+ classification for video games. The developers have since responded to the decision by Australian Classification Board in an official statement.
"It's regrettable that government policy in Australia is denying adults the right to play Syndicate.  The game will be not be available in Australia despite its enthusiastic response from fans. We were encouraged by the government's recent agreement to adopt an 18+ age rating for games. However, delays continue to force an arcane censorship on games – cuts that would never be imposed on books or movies. We urge policy makers to take swift action to implement an updated policy that reflects today's market and gives its millions of adult consumers the right to make their own content choices."
So in short, Syndicate will not be released in Australia and the developers will not be appealing the Refused Classification decision as they do not want to censor any of Syndicate overall quality or appeal for the game's intended mature audience. This is disappointing news for Australian gamers who are now missing out on play the game entirely.
New Zealanders however will be able to pick up the game in its full R18+ glory next year on February 24th, thanks to their country's R18+ rating.