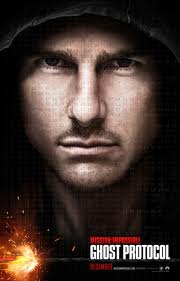 Mission Impossible: Ghost Protocol seems to be completely departing from the rest of the franchise, with the stress placed on 'Ghost Protocol' instead of 'Mission Impossible', concentrating on the actors apart from Tom Cruise that are in the movie, and of course bringing a lot more comedy to the movie than previously advertised ones.
This latest clip from the movie is an embodiment of that, with no Tom Cruise and a whole heap of humour that is so Simon Pegg that it ain't even funny. Except that it is funny.
Is this all some ploy to get a whole lot more people interested that long ago lost interest in the 15 year franchise? Probably. But hey, judging by my interest instead of snide comments, I'd say it's working.
Is it also working on you? Or do you need some more convincing before you spend your dosh?
Mission Impossible: Ghost Protocol comes out in theatres December 21, 2011.