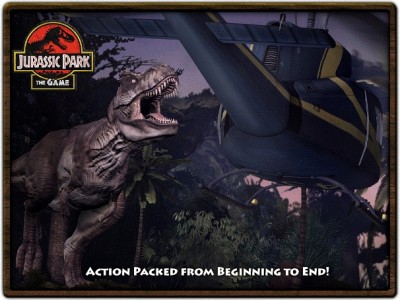 While Telltale's Jurassic Park game was released as one product for other platforms, the iPad 2 version retained the original episodic structure, and the second part of the saga is available right now.
Titled "The Cavalry", the story continues as the park plunges further into chaos, in the aftermath of a rival genetics company's espionage attempt. Lima, Gerry and Jess head for the North Docks, as a rescue team from InGen arrives and tracks the survivors. This episode introduces some key characters, like Billy and Oscar, the mercenaries on the rescue team, and Dr Sorkin, a researcher who only wants to preserve the dinosaurs.
I played the game on PC (check out our review here), but I was curious about the iPad version. My guess is it would look awesome for an app – and with Apple AirPlay, you can play on the iPad and stream the images to a TV.
Episodes 1 and 2 are now available on the App Store.