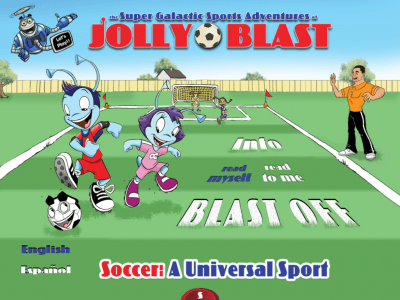 Time to put on your soccer boots and join 'Coach Tony' Gonzalez, Holly, Jolly and friends in the first of many interactive sports adventures from Jolly Productions. The game features NFL All-Pro Tony Gonzalez as Coach Tony, who teaches Holly and Jolly Blast the basics of soccer.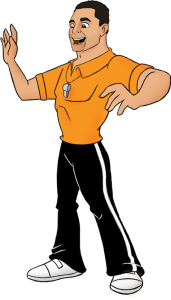 The game will feature an animated version of the five-time All-Pro tight end for the Kansas City Chiefs and Atlanta Falcons, Coach Tony, who will hopefully use his impressive resume to encourage children to be active and spark a lifelong love for games and movement.
"Jolly Blast's mission is to teach kids and parents that participating in sports is a fun way to build self-esteem, get some exercise as well as learn teamwork and sportsmanship," said Gonzalez, who is the second leading receiver in NFL history. "Whether it's an organized sport, a school playground activity or a made-up backyard game, kids who are physically active develop solid health and fitness practices that enrich them for a lifetime."
The story follows Holly and Jolly who are on a mission to save their home planet Blah from bordem, and what better way to do that with a game of soccer. The app is designed to get children up and moving as well as teach them the basic soccer rules, moves and terminology. Parents will never need to frown when their kids start to play videogames with a title like this.
Visit the App Store to purchase Jolly Blast Soccer for just $1.99.