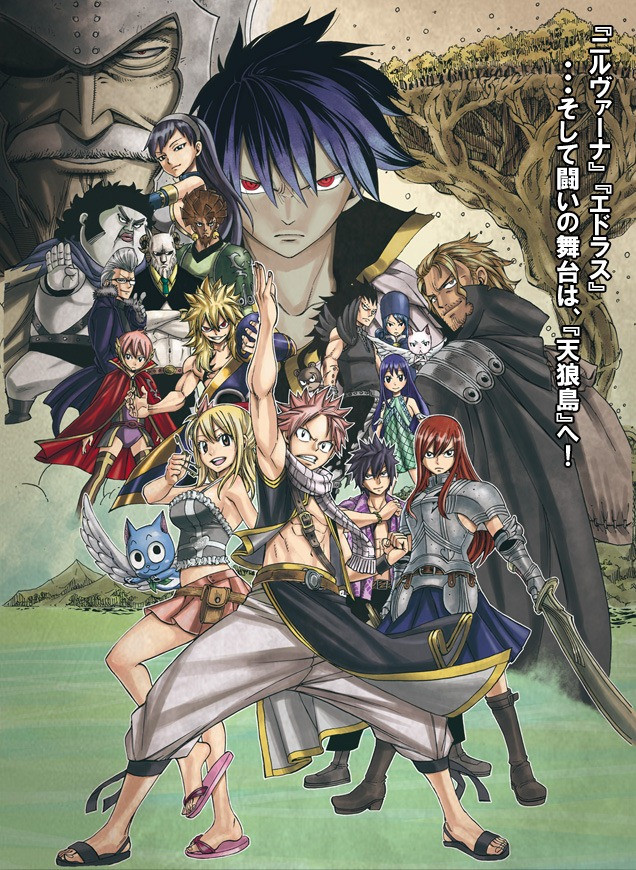 Fairy Tail: Zeref Awakens, is the third Playstation Portable game based upon the popular Fairy Tail manga and anime series. It has been confirmed today in G-Magazine that the forthcoming title will feature new characters exclusive to the title designed by none other than series creator Hiro Mashima.
The game is set to feature the Nirvana, Edolas and Tenrou Island story arcs, with a cast of 35 playable characters. The title is currently slated for a vague release of sometime in '2012'.
Little else has been revealed about the game besides a nice piece of artwork from Mashima himself, which can be seen to the right, which features characters to be featured in the game. Stay tuned for more news on Fairy Tail: Zeref Awakens as it comes to light.