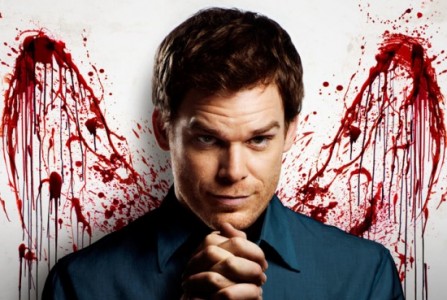 Showtime have confirmed that it's eighth season will be the end of popular serial killer drama Dexter. With the series currently sitting in it's sixth season, Showtime have made it clear that the finale of this season will shape things up for the series heading towards it's conclusion in two seasons time.
So it's become quite clear that the season will end with Deb accepting Quinn's marriage proposal! Just kidding, but something big is planned for the finale, something so big that it will set things up for the downward spiral to the final season.
There you have it Dexter fans, the series will end with season eight. What do you think of this news? Will Batista and Quinn's bromance blossom into forbidden love? Will LaGuerta get food poisoning? Will Harrison kill the neighbour's cat? Let us know you theories in the shoutbox and comment section.