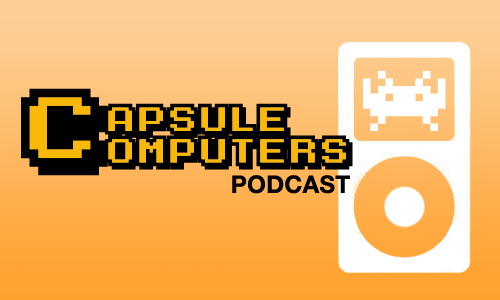 Sony makes some smart decisions followed by some horrible ones, Japan loves Skyrim and so does Famitsu, we talk about Super Mario 3D Land, Zelda: Skyward Sword, Infinity Blade II and yep, more Skyrim
Cast: Alexis Ayala, Luke Halliday, Ben Webb and Michael Irving
Music by an0va and 8bit Chris
Thanks for listening and let us know what you think!
• Subscribe to our iTunes Channel
Subscribe to our iTunes Podcast Channel
• Subscribe to Podcast RSS Feed
• Download The Show M4A
Download the Episode here – (right click save as)
Check out our new enhanced M4A shows with selectable chapters, changing artwork and links to all the stories right from your player!
• Download show directly from iTunes
All music for this podcast, by an0va and 8bit Chris
Send all your video game or podcast questions, hints, suggestions and feedback to podcast@capsulecomputers.com
Stories covered in this podcast:
Sony Reveals Memory Card Prices for Vita, Internet Explodes
PS Vita Games to Have Varied Price Structure
Xbox Next Gen Kinect Rumors, Is Microsoft Making Skynet?
First Western Game to Receive a Perfect Score from Famitsu with Skyrim
Win Big with Capsule Computers Cube Points!
Thanks for listening. Copyright Capsule Computers Pty Ltd – All Rights Reserved