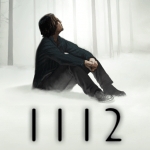 Agharta Studio has announced that they are putting the incredible popular and well-made games, 1112, on sale. 1112 is an adventure game that has shot to cult popularity, due in part to its well-crafted story line and incredible atmosphere created by great graphics and soundtrack. There isn't another app quite like this one, and a quick look at the app store reviews will tell you that.
So, now is the best time to introduce yourself to one of the most immersive games on the iOS to date, because the three episodes are on sale!
For Christmas Agharta has discounted the episodes to the following prices for the iPhone, iPad and Mac:
1112 Episode 1 $0.99 iPhone iPad Mac
1112 Episode 2 $1.99 iPhone iPad Mac
1112 Episode 3 $2.99 iPhone iPad Mac
So make sure to grab yourselves a copy if you haven't already, or get the episodes that you don't have yet!