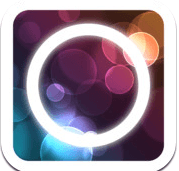 Plopp HD is the new iPad puzzle that boasts an incredible flow, with a constant change and requires some strong decision-making skills on behalf of the player. Plopp is based on the big chain reactions and shockwaves, offering a 'relaxing' puzzle experience according to games2be, the creators.
'Plopps', or bubble-like circles, emerge and start growing. When you tap a Plopp it explodes and the resulting shockwave causes surrounding Plopps to also explode, and so on and so forth. The bigger a Plopp gets the more points it gains, but if two of them touch each other they both vanish. Even though getting points is great, it's super easy to pick up and even small kids can enjoy playing with it. It'll be a great thing to keep them busy, if you're cool with letting them borrow your iPhone that is.
However, for those of you who are older, the quests will get more difficult as the levels get higher. There are eighty quests in total, with four different game modes.
Check out the trailer below!
A great casual game, Plopp is available on iPhone for $0.99 – Available here
And on iPad for $1.99 – Available here