2K Games just released the first trailer for Spec Ops: The Line.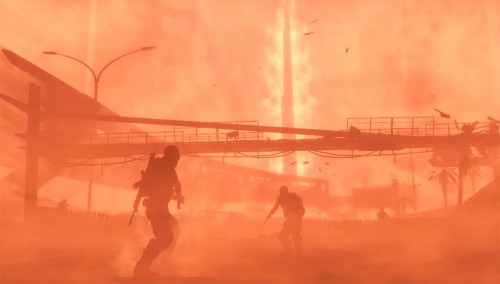 Once a spectacle of astonishment, the city of Dubai now lies in ruin from a cataclysmic sandstorm. Most people tried to flee the ruins, but there are some that cannot escape the devastation. U.S. Colonel John Konrad as well as the rest of the 33rd Infantry stayed in Dubai to find the survivors. We haven't been in contact with the Colonel in 6 months…
We thought everyone to be dead in the sandcastle of Dubai, but we found a weak distress signal coming from within the city. I want you, Captain Walker, and your squad to investigate the signal's location and locate any survivors.
I must finally warn you soldier of the madness that you will endure. Even soldiers aren't immune to the effects of confusion, exhaustion, and most importantly decisions. You will occasionally find yourself walking a razor sharp line between your mission and duty. Tread carefully soldier.
Check out the first trailer for Spec Ops: The Line below, and stay tuned for further updates by checking out the Official Website.