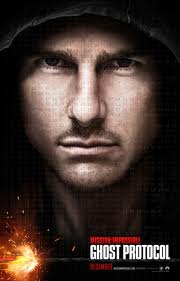 What does the Mission Impossible franchise need? How about a little Simon Pegg?
The bloke from the UK will make an appearance as the Mission's IT guy, cracking codes, hacking security, and making use of a whole host of fake appendages. We've got the Simon Pegg featurette here, with Mr Pegg going into just what it takes to join the Mission Impossible franchise as the funny, wise-cracking tech specialist to Tom Cruise's veteran spy.
Check out the featurette below, Simon Pegg might be the kick in the pants that the franchise needs to get really going. Speaking as someone who has only seen the first two, this is definitely enough to get me interested in seeing the new movie.
Mission: Impossible Ghost Protocol is coming to cinemas December 15.