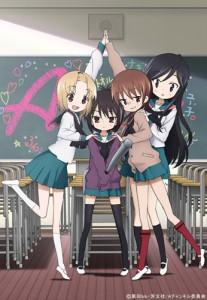 Continuing their licensing spree, Sentai Filmworks have now scooped up the licenses for UN-GO and A Channel.
UN-GO is currently being simulcast by Siren Visual and Crunchyroll, both of whom hold licenses to stream the series. Siren Visual however unlike Crunchyroll has the license to release the series on DVD and will most likely be using the dub that Sentai will produce.
As for A Channel, it previously aired earlier this year and has now had an OVA announced. Sentai is currently the only company to have acquired any license for the series.
What do you think of these acquisitions? Is there any titles you'd like Sentai Filmworks to license? Let us know in the shoutbox and comments section.