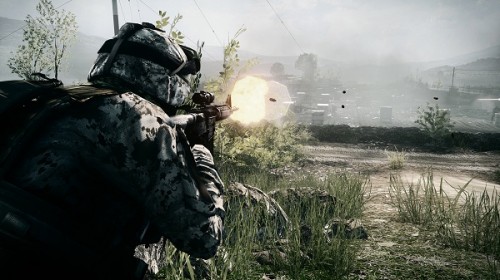 In Europe, Battlefield 3 was released onto the Playstation Store for digital distribution. However, those copies of the game seem to be hitting a roadblock.
"EA have confirmed that there are issues with the digital build of Battlefield 3 (on the PS Store) which will be affecting people trying sign into Battlelog," Playstation Community Team member "RabidWalker" said on the EU forum. "They are currently working on a patch for this, although no ETA has been given at the moment."
It appears, according to Eurogamer, that since PSN copies of the game cannot be purchased used, no online pass functionality was included in the downloadable copy of the game. However, since the online pass was removed from the game, the game can not recognize Battlelog.
Yet another reason why online pass is incompetent.
Update! EA has issued a statement regarding this issue, and it appears that it may be fixed.
Electronic Arts states that: "EA WW Customer Experience is available any time of day to provide an immediate solution to any Battlefield 3 players on PSN that are experiencing log-in difficulties with Battlelog."