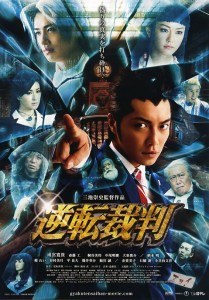 The live-action Phoenix Wright movie, has made shockwaves across the gaming community, with fan hype bursting at the very seams of the internet. Many fans are calling this movie the first truly brilliant video-game adaptation, even before it's release.
Now to continue the hype-train, the official poster for the film has made it's way online. While the poster itself does little more than promote the Phoenix Wright film, it is sure to excite fans who are dying for any bit of news regarding the adaptation.
The poster can be seen to the right. What are you thoughts on the upcoming Phoenix Wright movie? Do you object or do waggle around documents gleefully? Let us know in the shoutbox and comments section.