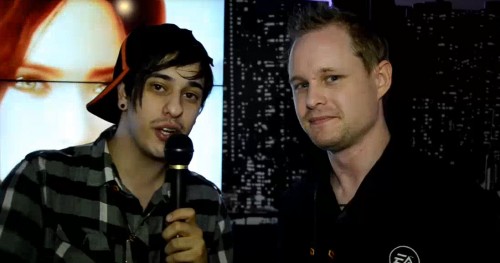 According to 'Jiggsy' Electronic Arts Sydney's Need For Speed: The Run Community Manager, the Need for Speed franchise is about three things: hot cars, hot women and hot music. Tonight EA surely brought it all with an exclusive hands-on preview event, featuring popular DJ's, celebrities and a ton of cars that most people dream of getting even close too!
After struggling to pull myself away from all this awesome stuff and dragged away kicking and screaming from the intense gameplay of Need for Speed: The Run, I was privileged to speak with Jiggsy about the up coming title. Check out the video below to see the interview, discussing many of things that make Need for Speed: The Run the epic game that it is!
Aussies down under can get behind the wheel when Need for Speed: The Run hits the shelves November 17.