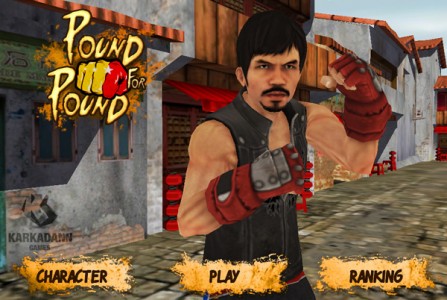 Karkadann Games have released details on their fighting game based around Filipino star, Manny Pacquaio: Pound for Pound Volume 1. You control Manny as he searches for his lost friend in a long story that leads him into underground fighting pits and who knows where else. You carry out his infamous combination of pummeling punches and martial arts techniques and combos. You do so by interacting with the screen, swiping across the screen in various directions to unleash attacks and dodge, or using the keyboard and mouse for the Facebook version.
Check out the trailer below (there's no gameplay but you get to learn more about the game and check out Manny Pacquaio in all his glory)!
Manny Pacquaio: Pound for Pound Volume 1 will be released on iOS, Android and Facebook.