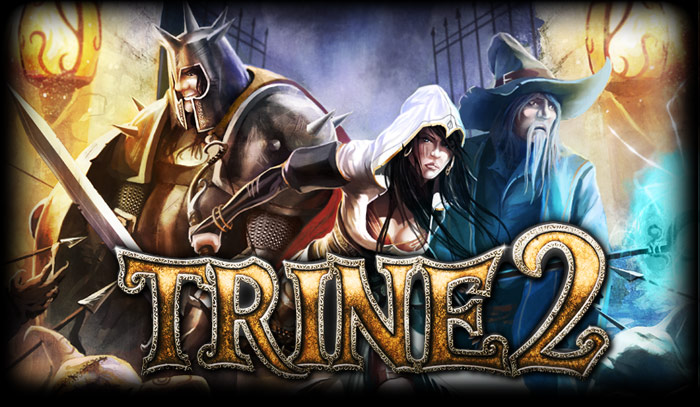 After developers Frozenbyte released some gorgeous stills of Trine 2 a few days ago, the internet has followed up with some media of it's own.
Habitual game play commentators Cry and Friends have released a 50 minute video packed with footage from the online co-op multiplayer of the game. Preordering it on Steam right now will get you access to the very same thing, although minus the entertaining banter (wouldn't that be a cool preorder bonus?).
It looks fantastic, and takes you through the opening moments of the game in tutorial style, with all three playable characters getting a look in. Narration (in game that is) abounds, and if you stick with it long enough you'll eventually get to see some gameplay outwith the bounds of the tutorial.
There aren't enough platformers in the world, let alone ones that look this good! And it has bouncy pumpkins, what more could you ask for?
The full game is released on PC in December.